"Being able to be yourself": this is the VRT's call to action for The Warmest Week this year
Every year the Flemish public broadcaster's solidarity initiative gets young and old engaged massively
Friday, December 17, 2021 – Tomorrow, Saturday, December 18th, is the official start of The Warmest Week, the Flemish public broadcaster VRT's annual, widely supported solidarity initiative. ​ As usual, several VRT brands are working together to call Flemish people, young and old, to action.
At 8 o'clock in the morning, radio stations Studio Brussel and MNM will kick off The Warmest Week together. People can also follow it live on our online platform VRT NU and on TV at Eén. The Flemish city of Mechelen is hosting this year's solidarity initiative. What's more, this VRT's initiative will be 100% Covid-safe.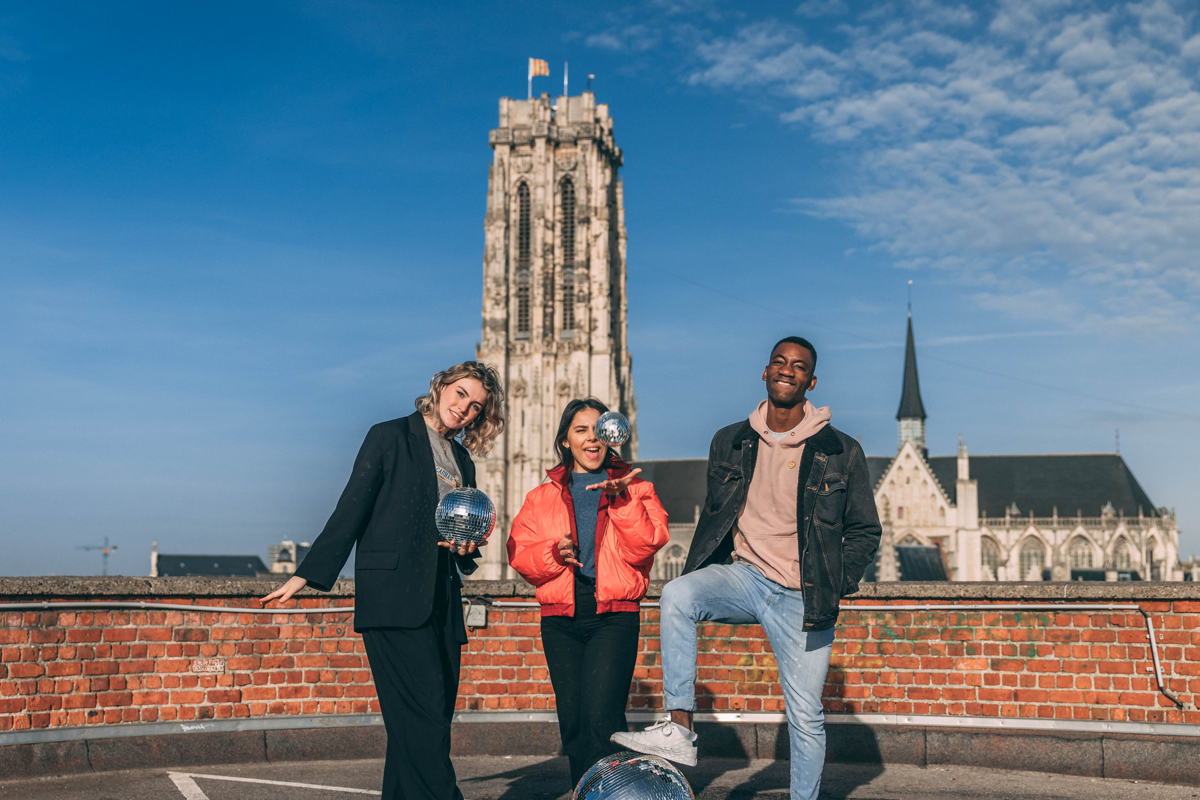 Doesn't everyone deserve to be themself?
Being able to be yourself: that is the theme of The Warmest Week 2021. A recent survey of 2,250 Flemish people, conducted by the VRT Research Department, shows that 1 in 5 Flemish people can't be themself. There are various reasons for this; for example, because of how they look or whom they love, because they have fewer opportunities in society or just because they are having a hard time mentally.
​
​With the slogan "Everyone deserves to be themself," The Warmest Week wants to do something about that. That is why, this year, the solidarity initiative is raising money for the DWW Fonds, which aims to realize specific projects that ensure that everyone can be themself. Take organizations that run camps for disabled people, for example, or schools that work on tolerance in class.
​
​The Warmest Week calls on people to support the projects in a Covid-safe way
​
​The Warmest Week set up this fund, established by the King Baudouin Foundation (KBF). The KBF is an independent, pluralistic Belgian foundation that seeks to change society for the better. On December 5th, the DWW Fonds's independent jury has announced the final list of 200 projects for which The Warmest Week will be raising money this year. The money raised will be distributed amongst the 200 projects.
The Warmest Week is calling on everyone to set up Covid-safe initiatives and raise money for the DWW Fonds, Gerrit Rauws, Director of the King Baudouin Foundation: "There is a lot of enthusiasm for the Fonds among a wide array of organizations. We notice that the projects submitted are extremely diverse, in terms of both theme and target group. But it is especially heart-warming to see how much interest there is in ensuring that more people in our society get the chance to be who they really want to be." ​
The Warmest Week: 100% Covid-safe
​
​Due to Covid measures, The Warmest Week has cancelled all planned indoor public events in Mechelen and is opting for a 100% Covid-safe edition. But the VRT's solidarity initiative is still happening, and Mechelen is still the host city for a unique week of radio. Studio Brussel and MNM, together, are broadcasting DWW Radio live from Mechelen. Viewers can also tune in on Eén and VRT NU.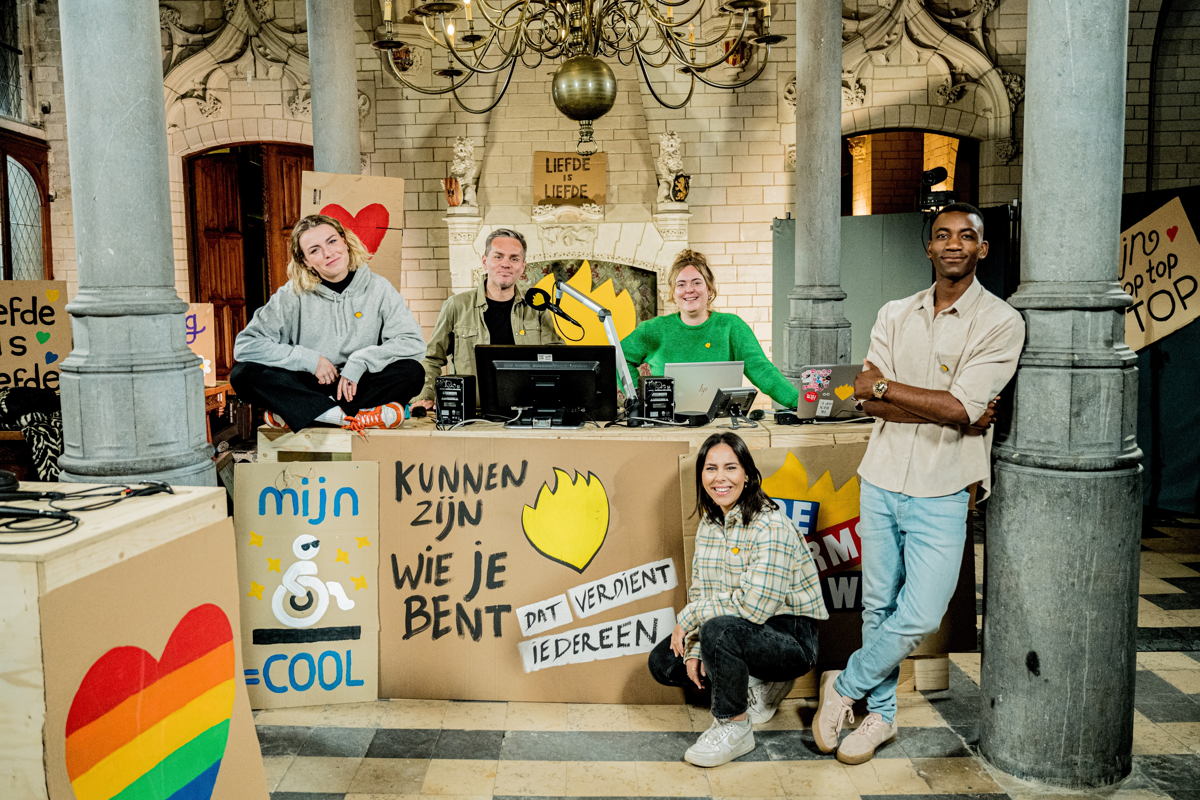 For the first time, the two radio stations are sharing their frequency for one week, to warm everyone's heart in these Covid times with all kinds of special requests. Regular pairs of StuBru and MNM DJs will play special requests from a ​ temporary, floating studio in Mechelen. During the Warmest Week, Peter Van de Veire (MNM) and Fien Germijns (StuBru) will kick off DWW Radio every day. They are really looking forward to that, because this is the first time that they will cover the morning programming for a week. ​
Peter Van de Veire: "DWW Radio will be the craziest special request week ever heard on national radio. MNM and Studio Brussel are melding together and giving themselves over to listeners for the whole week. You choose all of the music. And believe me: there are no limits, only great ideas."
And DWW Radio is coming to you, too, with The Microphone and with Everyone Dance for the Warmest Week.
Brahim Attaeb, Flo Windey and Laura Govaerts are the mobile reporters touring Flanders with The Microphone, to let Flanders show its warmest side. In addition, DWW ambassadors Gloria Monserez, Kawtar Ehlalouch and Stéphan Tanganagba want to get all Flemish people dancing during The Warmest Week. They're calling on everyone to dance along to DWW Radio every morning at 10 o'clock, to make a video and share it. Because when you are dancing, you can really be yourself. Gloria, Stéphan and Kawtar came up for the idea of Everyone Dance themselves. Dancing makes people happy, even if it is sometimes a little daunting.
Gloria, Stéphan and Kawtar: "During The Warmest Week, we are taking on the challenge of getting all of Flanders to dance. To just be able to do what you really feel like doing, even if it is only for ten minutes a day. So, party people, dance!"What can you do for The Warmest Week that is 100% Covid-proof? Scan the flame!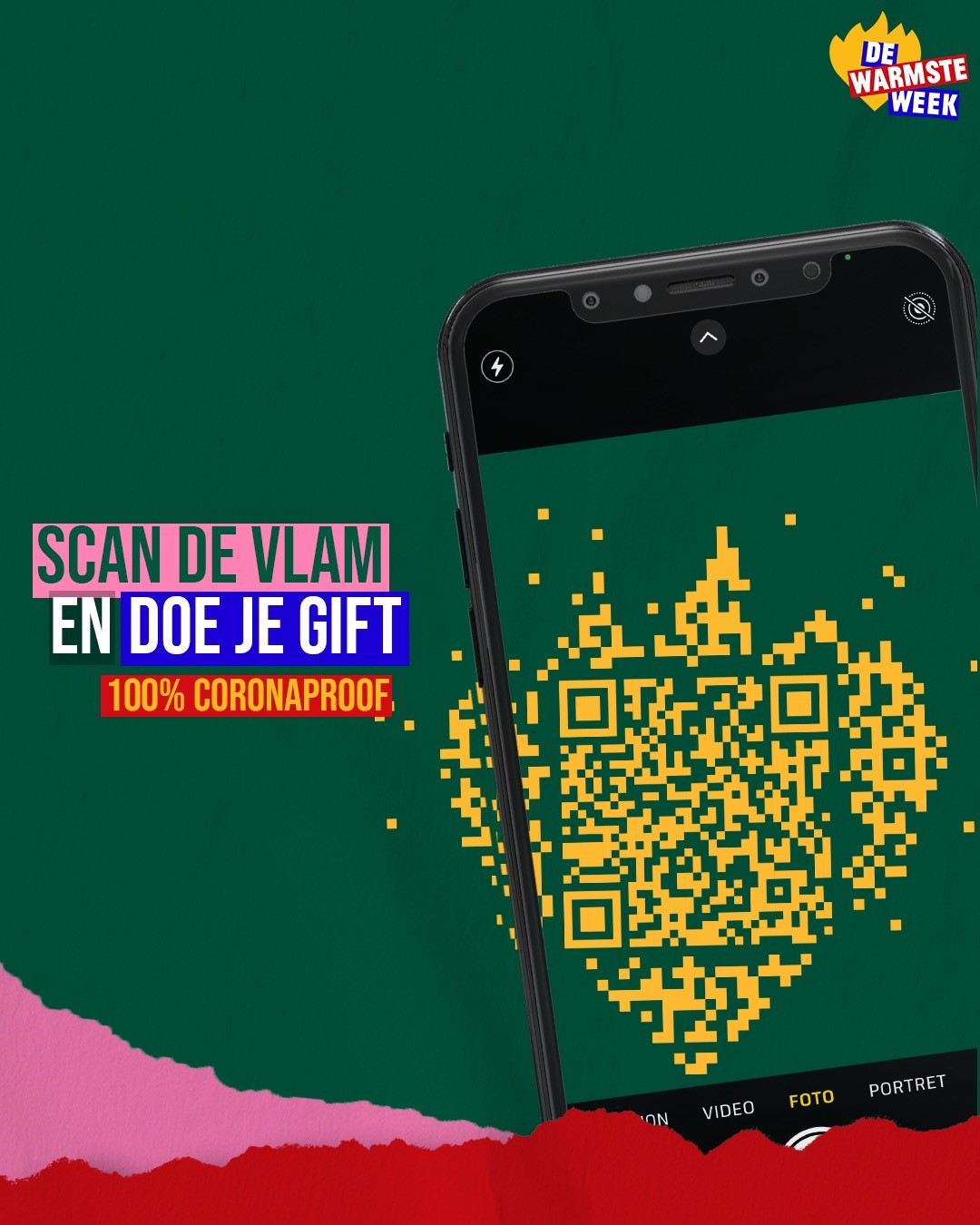 What can people do for The Warmest Week that is 100% Covid-proof? Scan the flame!
​
​This year, there is a new QR code in the shape of The Warmest Week's flame. Scan the flame to support The Warmest Week directly with a donation through your banking app. In doing so, you are supporting The Warmest Week's 200 projects. You can find the flame at www.dewarmsteweek.be or on The Warmest Week's social media channels. Another new element is The Warmest Week's face mask, which can be purchased at www.dewarmsteweek.be, as can DWW pins.
(You can activate english sutbtitles on our campaign video here above)
Bob Vermeir Communication manager and corporate spokesperson, VRT