Flemish public broadcaster VRT shows solidarity with the people of Ukraine
VRT, together with independent media companies DPG Media and SBS, supports aid campaign for victims of war
Friday, March 4, 2022 – The Flemish public broadcaster VRT is committing to various initiatives to support the Ukrainian people. The VRT, together with independent companies DPG Media and SBS, is backing the support initiative Ukraine 12-12. ​ Since Thursday morning, its television and radio stations have been broadcasting commercials calling for financial donations to help the victims of the war in Ukraine. The conflict has also received a great deal of editorial attention. And the landmark TV tower in Brussels, next to the VRT building, is lit up in yellow and blue, the colors of the Ukrainian flag.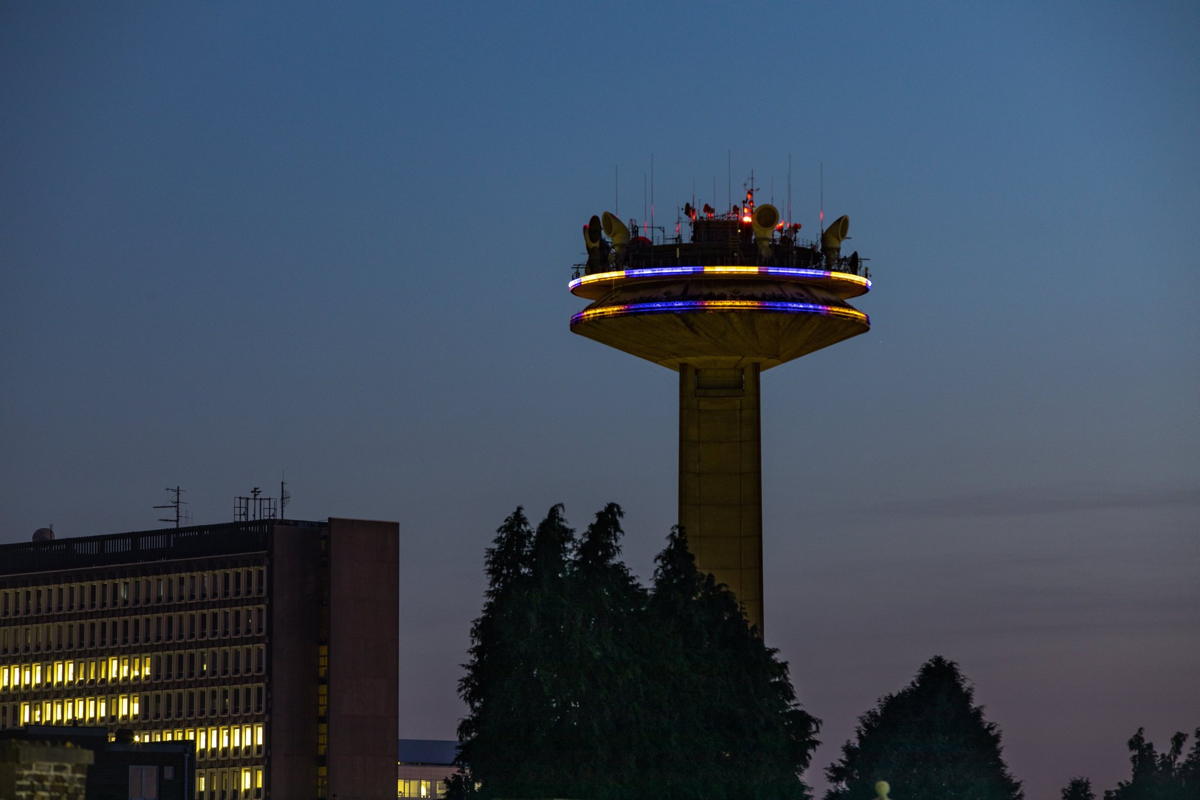 There is war in Europe, and that has really gripped VRT, DPG Media and SBS viewers, listeners and readers. ​ People want to take in refugees, collect materials for donation and show their support on social media. As of Thursday, everyone can also offer financial support via the 12-12 Consortium. The seven aid organizations that are united in the consortium will use the funds where they are needed most.
And that's not all. On Friday morning, at 8:45, VRT, DPG Media, SBS and more than 70 local radio stations played John Lennon's Give Peace a Chance. This is part of a wider European initiative, with fellow broadcasters all across Europe playing this song as a call for peace.
As of Thursday morning, this commercial runs on Eén and Canvas (VRT); VTM, VTM 2, VTM 3, VTM 4, VTM GOLD and HLN.BE (DPG Media); and Play 4, Play 5, Play 6 and Play 7 (SBS). It can also be heard on Radio 1, Radio 2, Klara, MNM and Studio Brussel (VRT); Qmusic, Joe and Willy (DPG Media); NRJ (SBS); and Nostalgie. The commercial will also be made available to regional radio and television stations.
Bob Vermeir Communication manager and corporate spokesperson, VRT