Flemish public broadcaster VRT's entire film collection is now fully future-proof
This is the result of the VRT Archive completing its cataloguing project
Wednesday, 13 October, 2021 – The film archive of Flemish public broadcaster VRT has been fully catalogued. This means that this treasure trove of film footage is now more securely preserved for the future. It also means that all the data has been put in a searchable database. The VRT and meemoo, Flemish institute for archives, which provided support for the project, are proud that this part of our collective history in sound and image has now been safeguarded.
The VRT Archive recently completed the technical registration of its own holdings from its film collection. This work involved manually repackaging every film item in a new container and giving it a barcode. The key technical characteristics of each film object (video or audio reel) have been recorded in a uniform database and, in the process, the audio and visual materials were separately sorted. The staff also carried out testing for so-called vinegar syndrome, where deterioration of film can be detected by the tell-tale odour, with the film given an upgraded storage conditions in climate-controlled cellars. For the first time, we now have an overview of every single element of the VRT film archive, no fewer than 53.221.
"The material ranges from programmes broadcast between the advent of television in 1953, through the mid-1980s, and initially mostly black and white, of course, but increasingly in colour after the 1970s. The titles include general interest shows on gardening, travel, current affairs, traffic and cars…," ​ explains Kathleen Bertrem of the VRT Archive staff. "The film reels were being stored in cans, which we opened one by one and transferred into a new digital database, checking the condition of the film, and then the image and sound reels were stored separately in ventilated containers. It was a gigantic task that has enabled us to preserve no fewer than 53,000 films for posterity."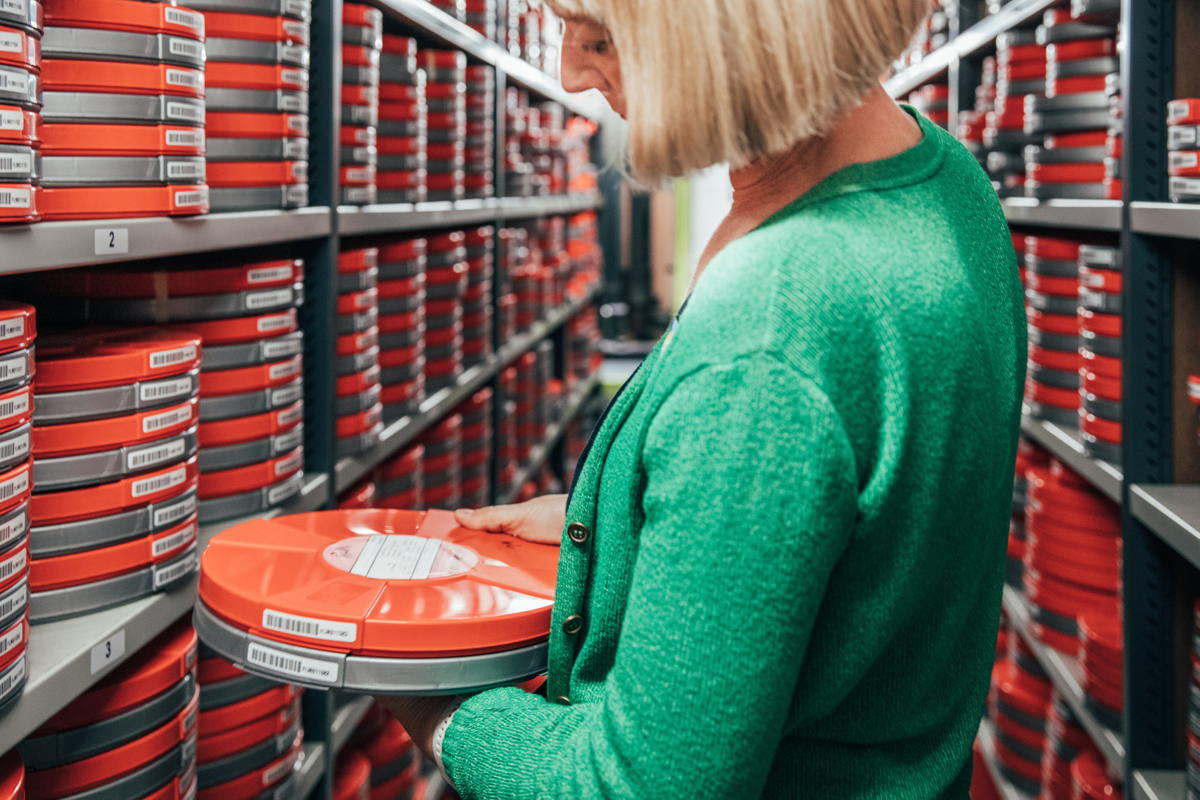 "We've spent years in our cold film cellar to make this happen", says Harry De Smedt of the VRT Archive staff. "Now we know the exact number of film cans in our collection. They all have passed through our very own hands! We are proud to have completed this work."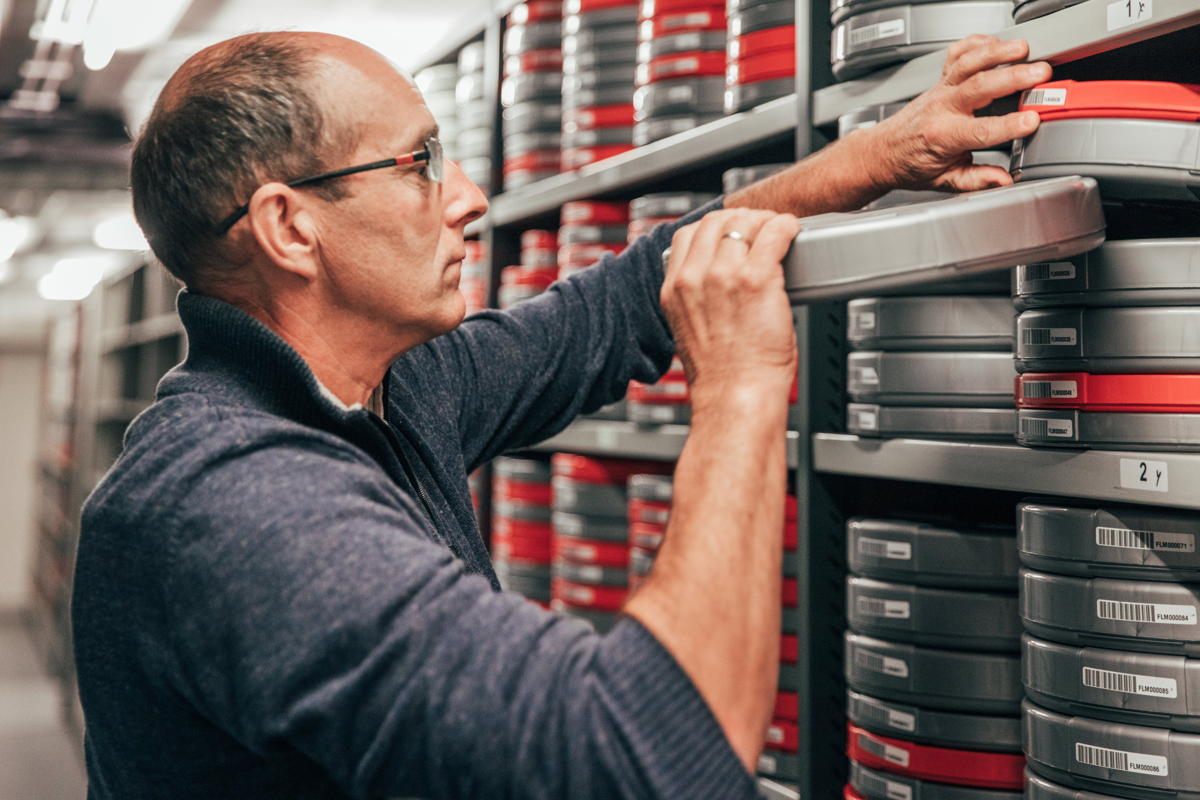 'This is a milestone'
The labour-intensive project of cataloging the films was launched in 2010. Since 2016, it has been supported by ​ meemoo, which has helped make it possible to now complete the job. The next phase is underway, which involves linking this database of film objects to the film descriptions that are currently on paper index cards. Once this task is completed, the VRT's own collection of film archives will be even more accessible for search. After that, the process of digitising films that have not been subject to deterioration can be considered.
"At the VRT we are proud that, with the help of meemoo, we have been able to successfully complete this phase of this important undertaking", declares Lieven Vermaele, general director of Operations and Partnerships at VRT. "Preserving a future-proof, fully searchable archive is of the utmost importance to us, as public broadcasters. By helping to preserve this archive of materials from Flanders, which is, after all, nothing short of our collective history, we are clearly demonstrating the value of the public service we provide. We will certainly be looking at further steps to make the VRT Archive even more generally accessible."
"This is not only an important milestone in the collaboration between the VRT and meemoo in the context of the VRT archive, but also in the broader quest to preserve film heritage in Flanders", says Brecht Declercq, Digitisation & Acquisition Manager at meemoo. "It's an essential step towards the long-term preservation, as well as in the digitisation process which will make this material more accessible."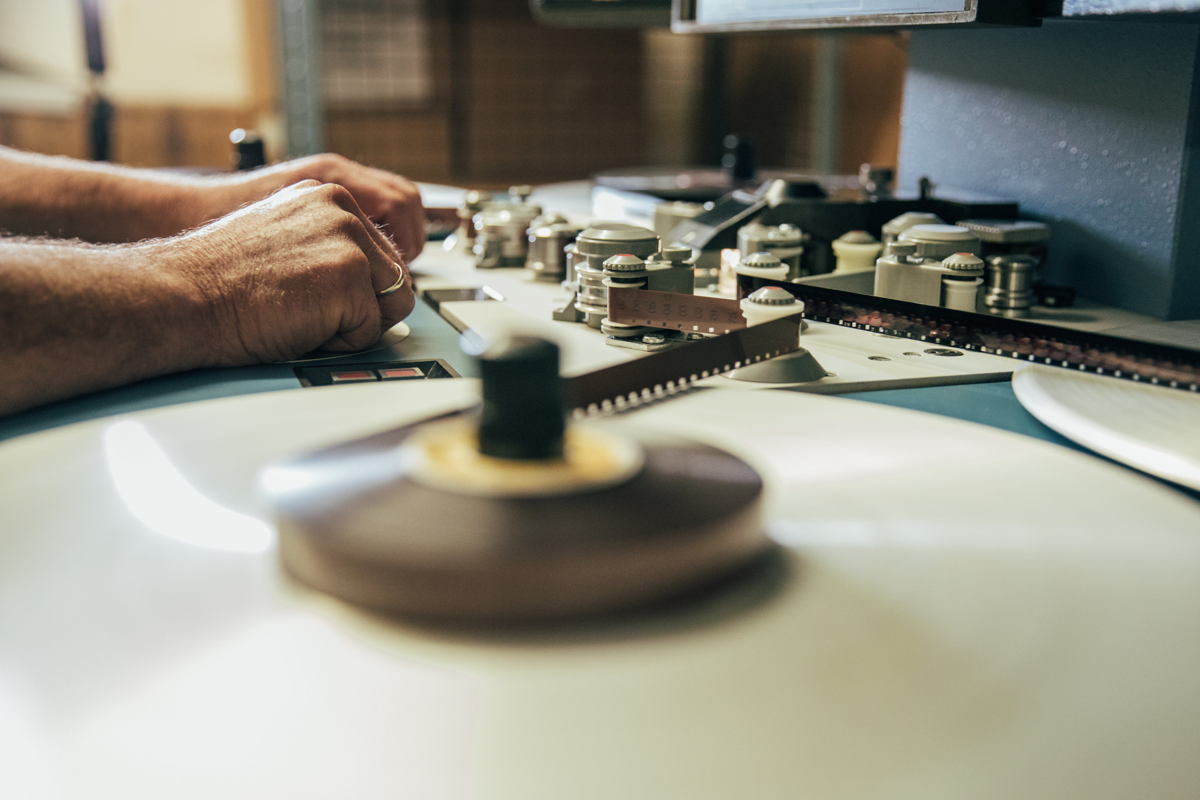 Bob Vermeir Communication manager and corporate spokesperson, VRT