'Jouw VRT': Flemish public broadcaster VRT launches the biggest public survey in its history
What do the Flemish media users expect from their public broadcaster? What is good? And what could be better? This is precisely what the Flemish public broadcaster VRT hopes to find out in the coming weeks with 'Jouw VRT' ('Your VRT'), in which a large-scale scientific investigation will be combined with a tour through Flanders. This is the largest public survey in VRT history.
The Flemish public broadcaster VRT reaches 90.2 percent of all Flemish people every week. And it does well, with average ratings between 7.8 and 8.3 out of 10. But there is always room for improvement. Which is why the VRT is setting up a major investigation to find out what the Flemish people really think about, and expect from, the public broadcaster. The scientifically substantiated and representative study was conducted among 2,500 Flemish people by an external, independent research and consultancy agency.
Follow the caravan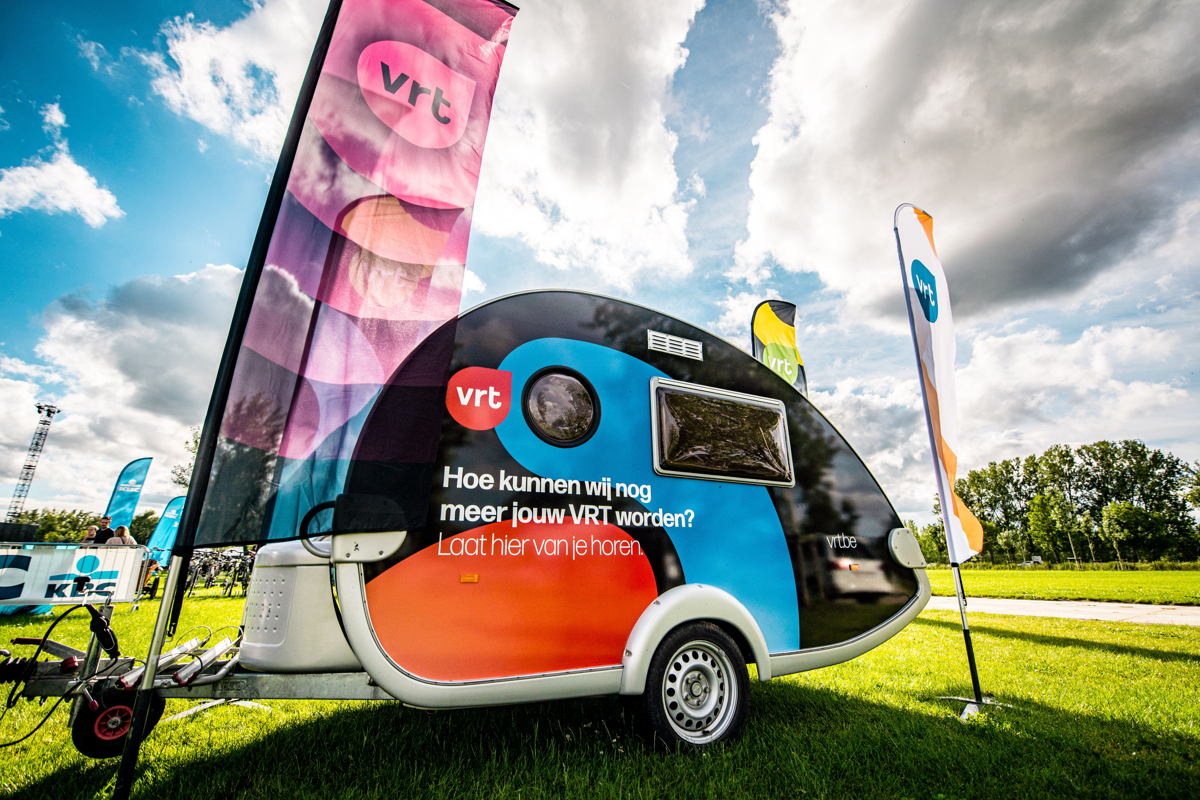 At the same time, the VRT will tour Flanders to enter into a dialogue with viewers, listeners, surfers and swipers. Under the heading 'Jouw VRT', a caravan will stop at numerous locations all summer long. Ranging from a residential care centre to a football club, a university and a youth centre. The action will be boosted by familiar screen faces and radio voices. Flemings can express their honest opinion on the spot about what he/she/they actually think of the VRT. The tour through Flanders will further enhance scientific research. In the meantime, Flemings can also speak their minds on the VRT website.
Never before has a public survey been tackled on such a large scale. However, the investigation will be put to good use as the VRT will also take the research results into serious consideration in its future programming. The results will be announced in the autumn.
6.5 million shareholders
Frederik Delaplace, CEO of the VRT: "The VRT plays an important role in our society: we want to inform, inspire and connect all Flemish people, and thus strengthen Flemish society. It is crucial that we keep our finger on the pulse of what media users want. That is why in the coming months we will enter into a dialogue with our viewers and listeners at various locations in Flanders extending from the coast to the German border. We will combine this with a scientific investigation into the expectations of our citizens, our 6.5 million shareholders. In the autumn we will use these results and so become even more relevant for Flanders."
The caravan tour was launched last Sunday, close to the Werchter festival terrain. You can view our campaign video here:
Bob Vermeir Communication manager and corporate spokesperson, VRT