The VRT celebrates 90 years of public broadcasting with 8 powerful testimonies
On 1 February, 1931, the National Institute for Radio Broadcasting – the progenitor of Flanders' current public broadcaster (VRT) – aired its first radio broadcast. To celebrate that anniversary, we enlisted eight esteemed former employees, each of whom helped to shape the history of our broadcaster. Explore here their memories and comments on 90 years of media history.
Paul De Wyngaert
In a career spanning more than forty years, Paul De Wyngaert held a variety of positions in our public broadcaster's radio networks. He was a presenter, a cofounder of our Studio Brussel brand, and he was passionate about the connecting power of radio. For decades radio was renowned for its speed. But after the turn of the century, De Wyngaert witnessed a drastic change:
"In 2001 the Twin Towers of the World Trade Centre were deliberately struck by planes. This was broadcast live on CNN; they were faster than any radio. Farewell to our epithet "be quick". A few years later Thailand was hit by a tsunami; the most poignant and powerful images were captured by smartphones. Cheap images. Radio can never work that cheaply. Video and data were suddenly mobile, so goodbye to that advantage too. We are still trustworthy, of course, but that is not unique to radio. In times of social media, TV can also be very credible, especially public broadcasting TV. But radio was always a friend. And I think that this will remain radio's ultimate quality: that it's a warm and connecting friend, where you occasionally hear a human voice. That is still the case."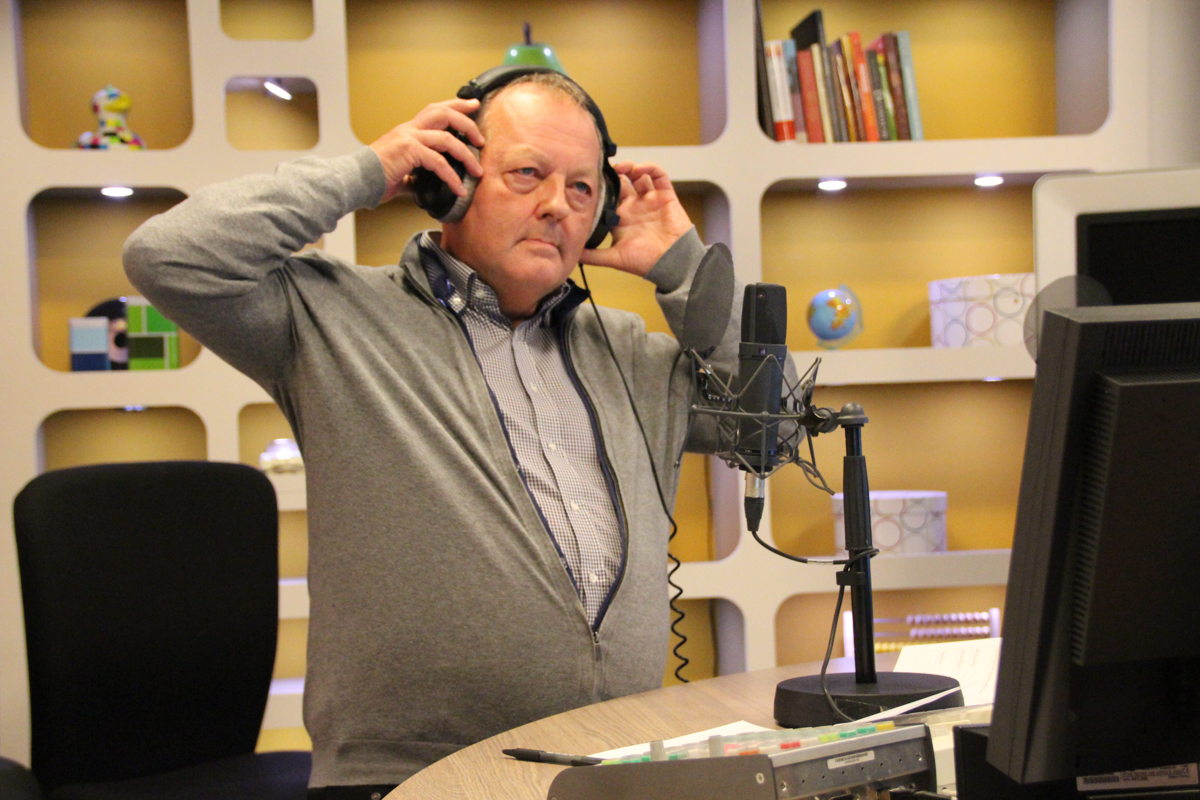 Jan Hautekiet
For many years Jan Hautekiet was one of the Flemish public broadcaster's best-loved radio voices. He was known for his command of the Dutch language and the way he wielded it in caustic but amusing remarks. He was often seen as a champion of good and clearly spoken Dutch. Language has always been an important aspect of public broadcasting. Jan Hautekiet sees it as follows:
"At the very least, the VRT must retain the ambition to be a pioneer of the Dutch language. Perfection doesn't exist, but it remains the duty of the public broadcaster to strive for quality. Polished language can also be used creatively and playfully, and in different registers for different target groups. A language also has antennae. You have to keep in touch with and have a real affinity with the language as it is being used today."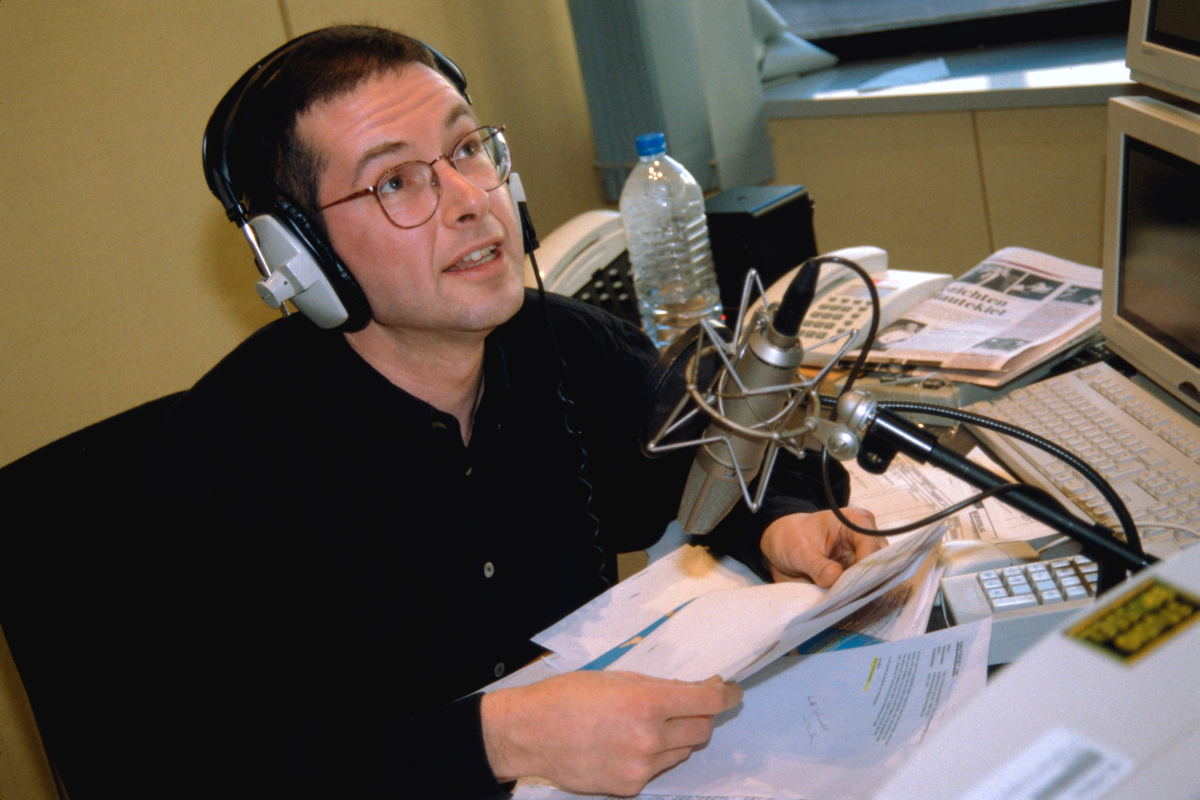 Jan Cuypers
Jan Cuypers rose to become our public broadcaster's Director of TV Production. During his career he witnessed a tremendous technological revolution: from the arrival of colour TV to our current on-going digital developments. He says the following about it:
"The great technological revolution only really came with the advent of the internet. When I visit the VRT nowadays and compare the situation with the past, it is striking that the technology now being used is completely different. Just look at what is now on the market: the smartphone, YouTube, Facebook, social media… The tipping point came in around 2005, 2006, when the new and the social media started to play an increasingly important role. And the VRT responded to this. The way in which its offerings are brought to media users is completely different to the way it was in 2005. This also brought the necessary challenges. This is how wide-screen TV works, but how do you adapt the vertical images of the smartphone to that? A whole market then arises to supply materials that specifically meet such needs."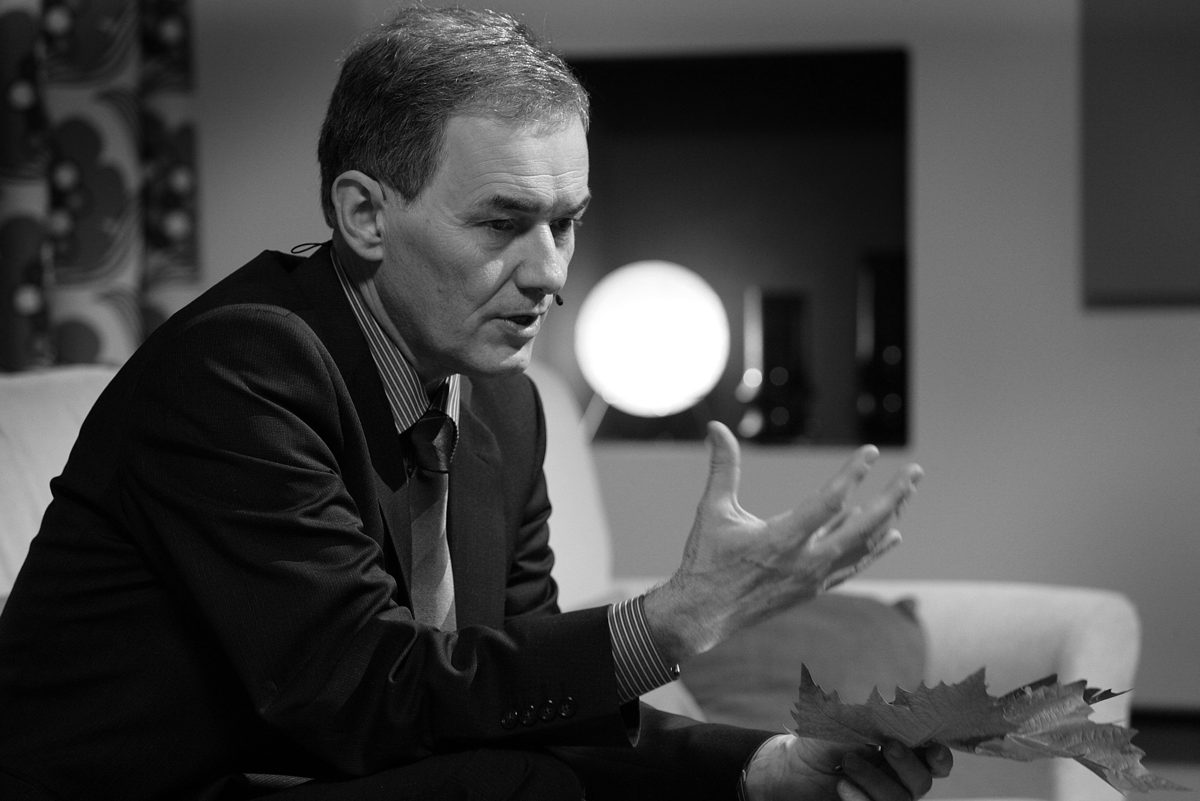 Marleen Bergen
Marleen Bergen was a programme maker and producer at our public broadcaster. In 1988 she was made chairperson of the Positive Action Committee, which worked to promote greater diversity. She looks back at the preceding period:
"The 1970s was a time of enormous social renewal. We were right in the middle of the second wave of feminism. Women were resolutely claiming their places at all levels of society. Gone were the sweet little housewife chats of yesteryear. Themes such as work, education, sexuality, women's rights and emancipation were finally being discussed. Great progress was not only being made in the scope of the programmes on offer, barriers to the employment of women were also being tackled. A first workplace nursery was set up, for example, followed a little later by a childcare centre. And there were female producers who gave young women the chance to learn the profession."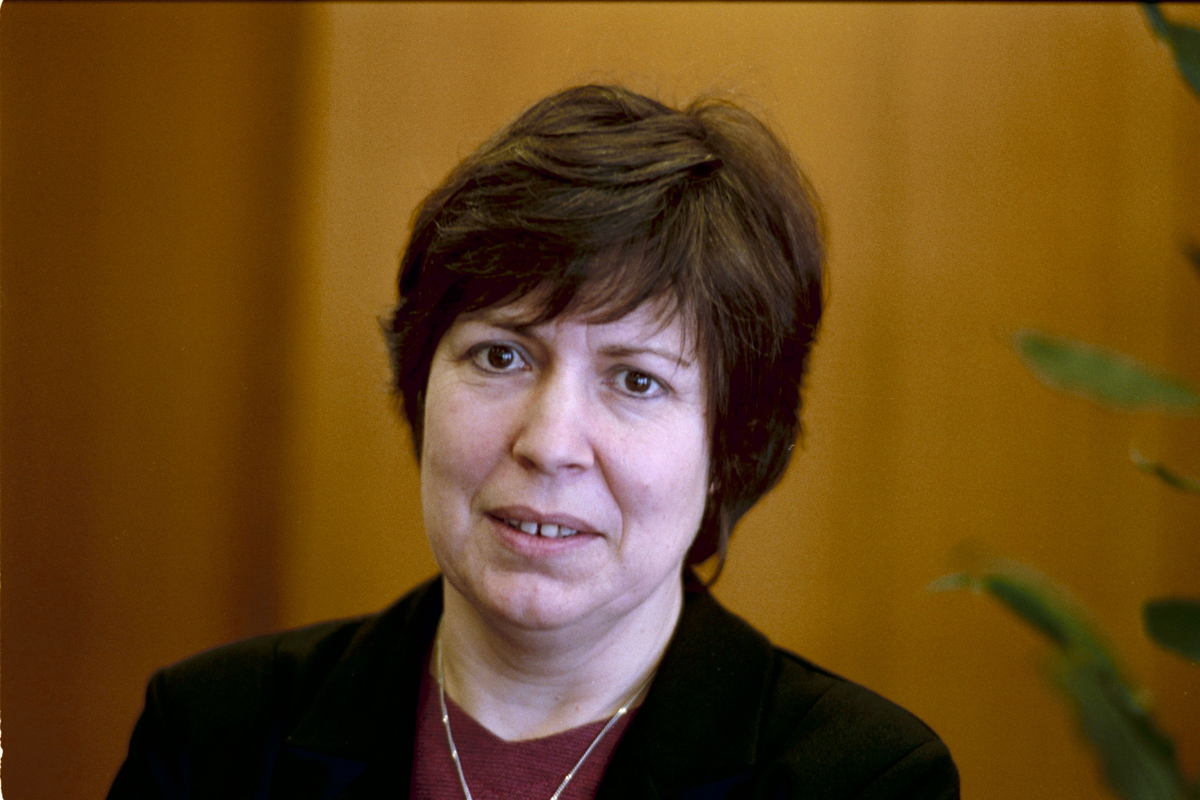 Fred Brouwers
In Flanders, presenter and culture enthusiast Fred Brouwers was for many years the familiar face of the internationally renowned Queen Elisabeth Competition. Televising this competition had a tremendous impact. He recalls:
"I think the television broadcasts have been very important. Not just because they focussed attention on classical music, but also because of their practical approach. Because how do you convey such a high-level competition to the general public? You have to be able to fascinate ordinary people, not just the elite. And I really think that is one of the tasks of a public broadcaster. TV and radio are mass media, everyone should be able to enjoy them. And that has worked. I suspect that many viewers who wouldn't otherwise have paid much attention to classical music have also been caught up in that very special atmosphere."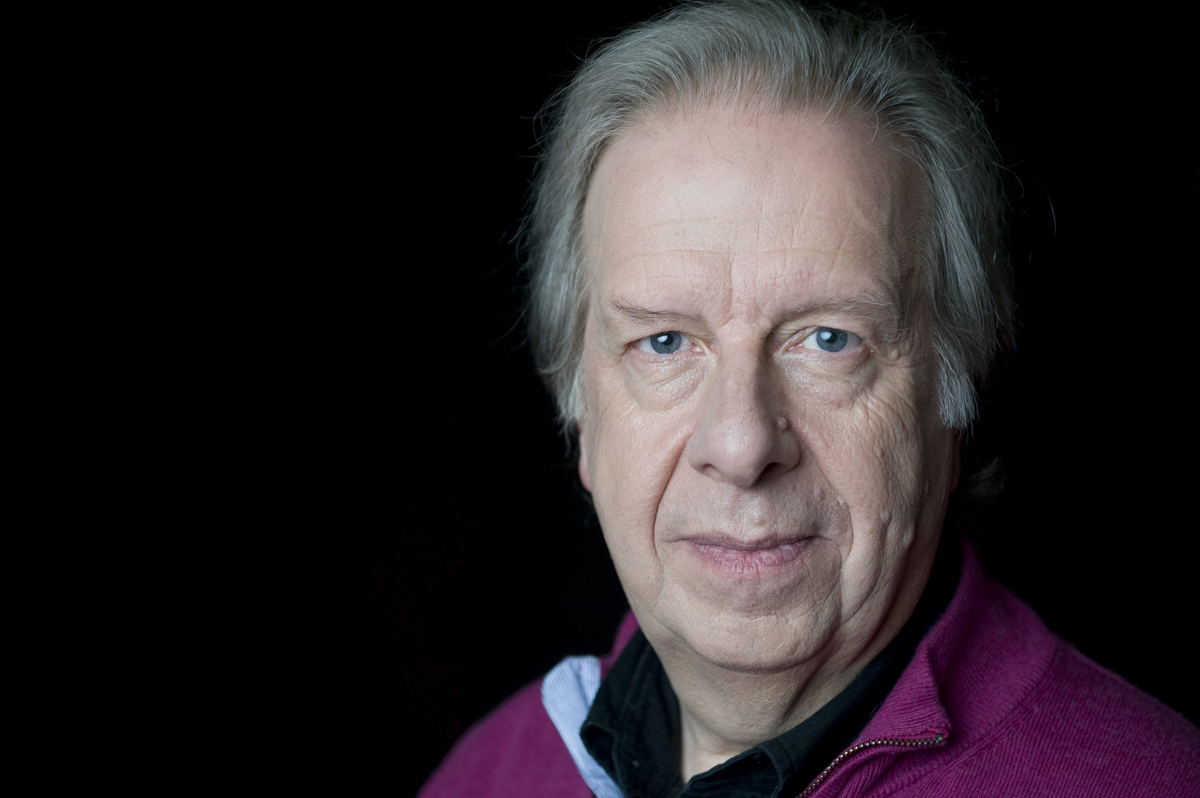 Wim Offeciers
Wim Offeciers and his colleagues were for many years responsible for our public broadcaster's educational offerings. Nowadays, Offeciers is best remembered for his weekly science programme Verover de aarde, which in its day was highly popular:
"We were lucky. We started to make 'Verover de aarde' at a time of many scientific breakthroughs. In December 1968 Christian Barnard successfully performed the world's first human-to-human heart transplant. In May 1969 he was the guest of honour at a cardiology conference in Amsterdam and I was allowed to interview him. But the big break came later that year. On the Belgian national holiday, July 21, 1969, Apollo 11 landed on the moon. And we were able to broadcast Armstrong and Aldrin's landing live. It started at 5 a.m. Belgian time. A lot of Belgians were glued to their TVs to witness it. And we were allowed to present it. From then on, 'Verover de aarde' was a household name."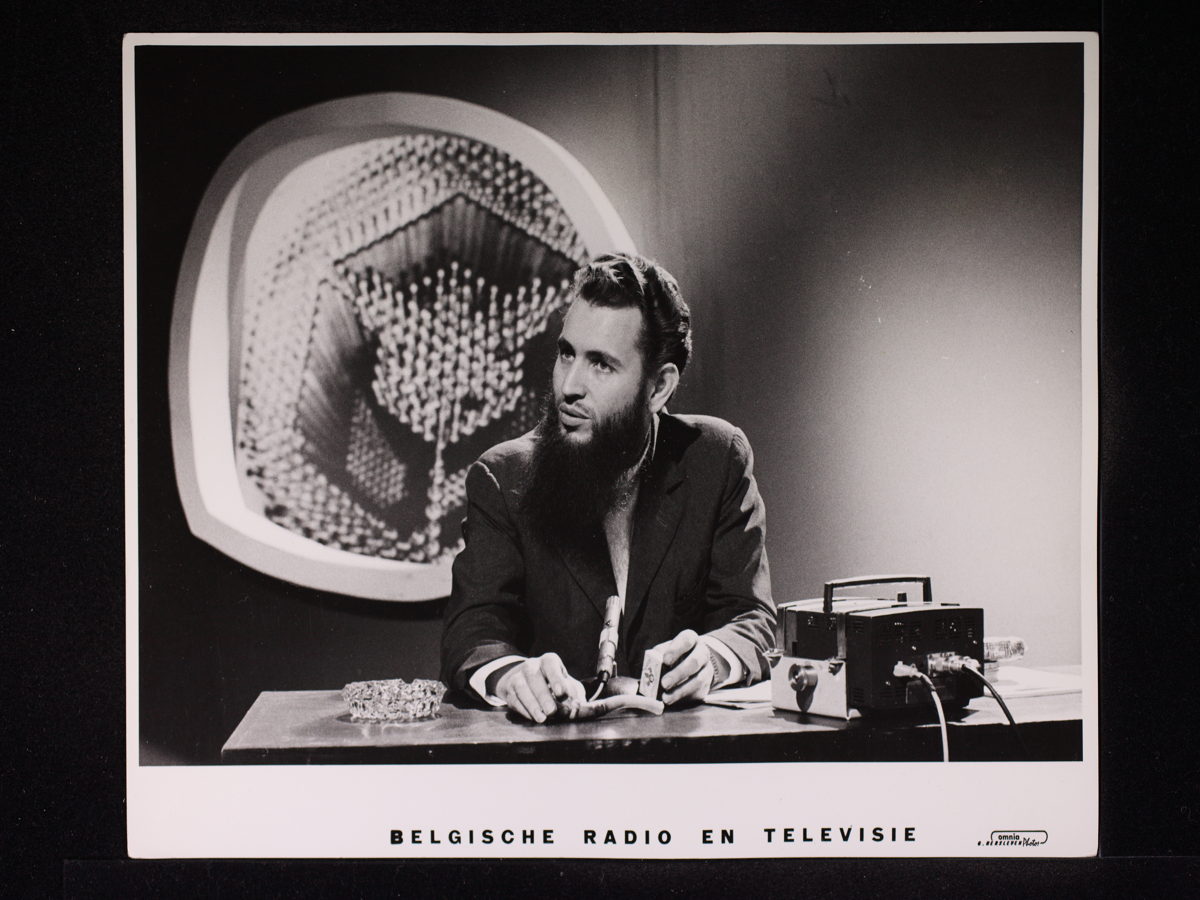 Jan Van Rompaey
As a reporter and programme maker, Jan Van Rompaey gave a platform to the man and woman in the street. He is the perfect person to ask about how the portrayal of Flemish identity has evolved over the years on our public broadcaster:
"Letting ordinary Flemish people tell their stories simply and sincerely can result in very moving television. I remember a woman who came to talk about how her young daughter had died of cancer. She talked about it in such a beautiful, poignant way. The studio became as quiet as a mouse. And at that moment in the broadcast, I realised that in many Flemish living rooms it must have then been just as quiet. If you arrived somewhere with an impressive camera crew, the ordinary man and woman could be overawed. That is an obstacle my generation helped to remove for later generations. Nowadays, reporters can't imagine that the arrival of a TV crew could be such an experience. I remember a village, for example, that had hung out a large banner: the TV are coming next week!"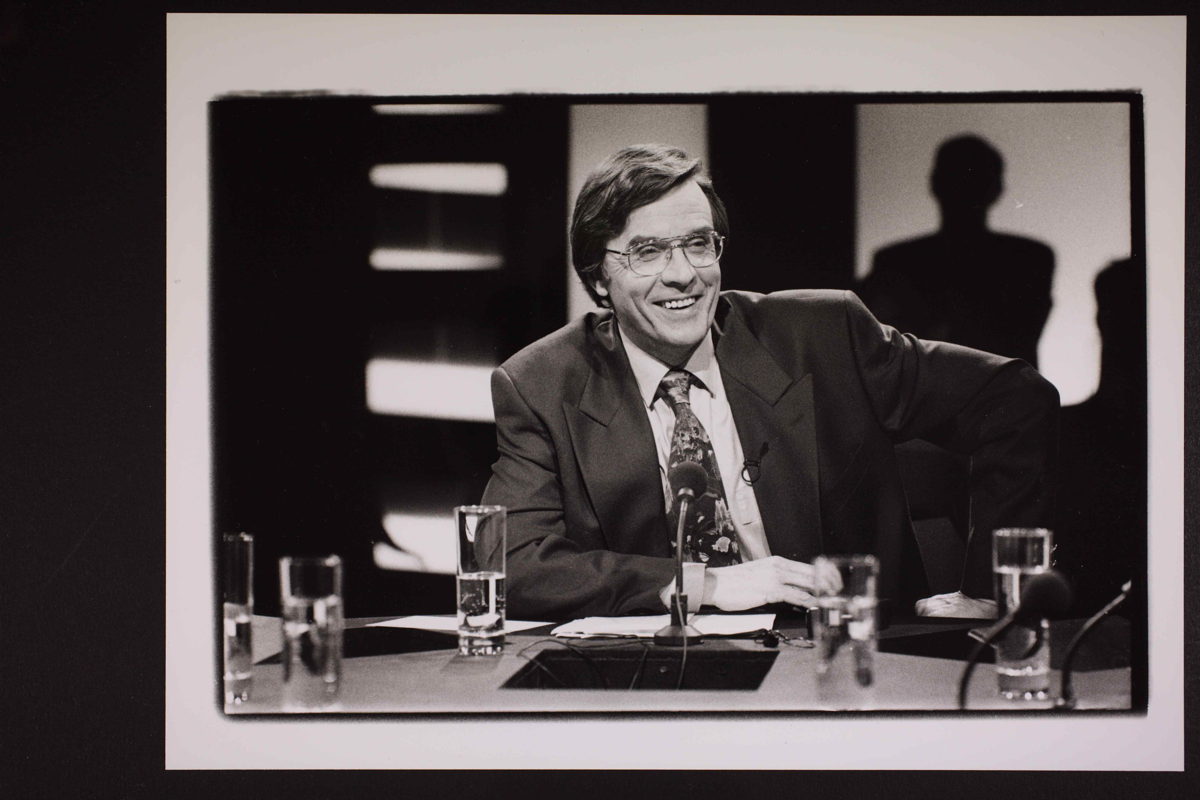 Cas Goossens
We would like to give the final word to Cas Goossens. This former journalist was Administrator General of our public broadcaster from 1986 to 1996, a very turbulent time in its history. He nevertheless looks back on his time at the top with fond memories:
"When I saw how they built the tall broadcasting tower at Reyerslaan, I was full of admiration for all the people who could organise something like that. Those are the people you need, led by someone who never loses sight of the main objectives. I saw that latter as my task. At that time, however, the administrator general didn't have the luxury of choosing his own colleagues. They were appointed by a politicised board of governors. Fortunately, that changed with the new decrees of '95-'96 and the transformation of the BRT into the VRT. I myself always tried not to get politically involved, so that I could never be suspected of not being impartial. My great example was CBS news anchor Walter Cronkite. He once refused an offer from Robert Kennedy to become a Massachusetts senator. He chose to remain a journalist, and they must never favour any party."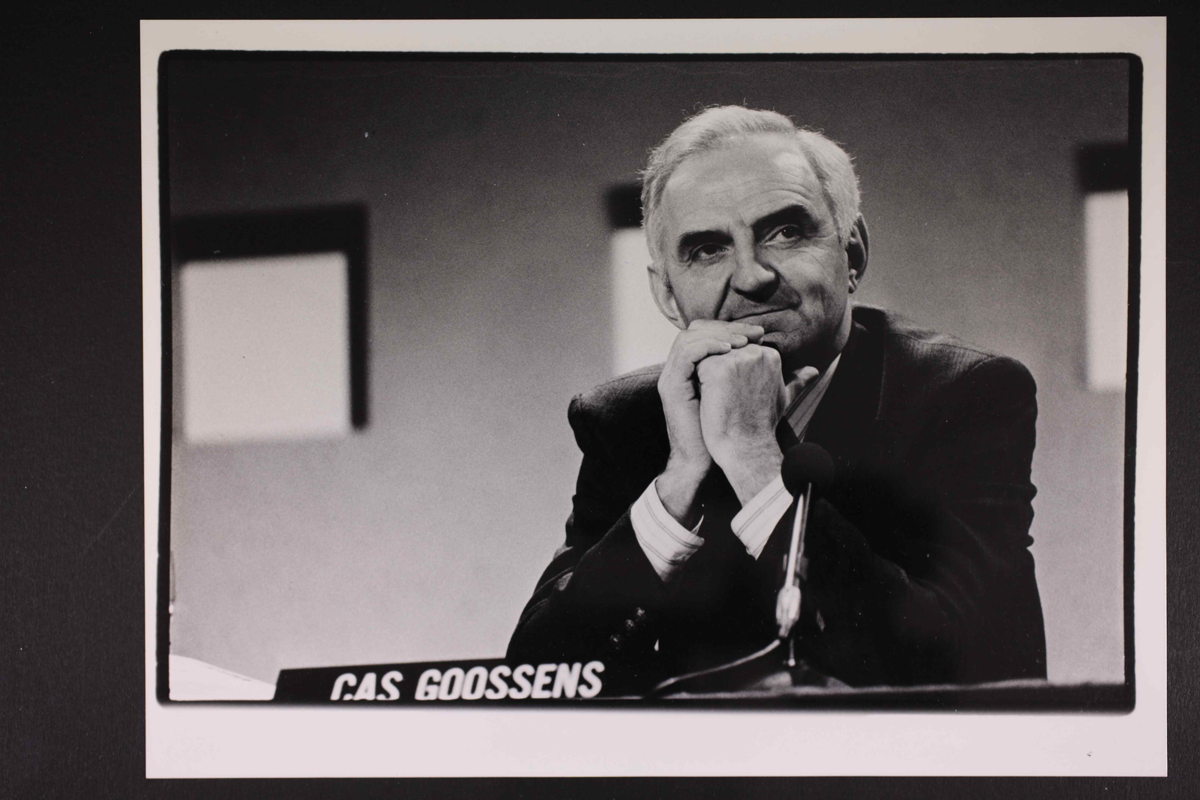 The full testimonies can be viewed in videos and read in Dutch on the website vrt.be.
Bob Vermeir Communication manager and corporate spokesperson, VRT