Tom Peeters becomes the new Director of Connection at Flemish broadcaster VRT
Karen Donders appointed Director of Talent and Organisation
Thursday 7 October, 2021- Tom Peeters is to be the VRT's Director of Connection. Connection is a new division created at Flemish broadcaster VRT to meet the needs of every media consumer for the years to come. Tom and his team will ensure that the VRT brands' rich offerings reach their target audiences effectively and impactfully. Before joining the Flemish public broadcaster, Tom was Head of Innovation at the Belgian media group Mediafin.
Media use is evolving rapidly. More and more consumers are watching, listening and reading via digital channels. If the VRT wishes to continue to fulfil its mission to meet the needs of every Flemish media consumer, it will have to develop a strong digital presence to complement its linear offerings. Developing digital channels and brands to ensure that they distribute VRT content as impactfully as possible is the central mission of the Connection Department. The Director of Connection and his team will also ensure that appealing VRT content is delivered to an emerging – mainly young – audience that wants to experience media in a different way.
More than ever, the VRT's goal is to continue to provide cross-media programming that continues to meet the needs of every Flemish media consumer, as laid down in its Management Agreement with the Flemish Government.
Luc Van den Brande, Chairman of the Board of Directors: 'The VRT has clearly reached a pivotal moment in both its connection with the Flemish public and the strengthening of its internal organisation. Evolving media usage poses enormous challenges. To ensure that we respond to them effectively and remain relevant to every Fleming, we are shifting our digital transition up a gear, without losing sight of the needs of traditional users. That is why the Board of Directors has approved this renewal of the Executive Board.'
Frederik Delaplace, VRT CEO: 'At the VRT we are very good at what we do, but media behaviour is changing so quickly that – if we are not careful – we could soon become irrelevant. We want to develop digital destinations that are as powerful as our traditional TV and radio channels, and thus become as effective digitally as we are in our current linear strategy. Tom has the necessary experience and vision to guide the VRT though this transition.'
Tom Peeters, Director of Connection: 'I am greatly looking forward to working with the Connection team. The media sector has been hovering at a pivotal point for quite some time now. The corona crisis has hastened this evolution and made the digital increasingly more the "new normal". Connecting the wealth of VRT offerings with their appropriate target groups on the most relevant digital media platforms is therefore crucial. Moreover, to my mind, developing digital products that will be a pleasant companion for all Flemish people – whatever their story and background – is an incredibly fascinating challenge.'
To enhance its distinctiveness, the VRT will be aligning its external social role with its internal talent development. Director of Talent and Organisation Hans Cockx is soon to leave the VRT at his own request. Director of Public Assignment Karen Donders will take over his duties.
Hans Cockx: 'Fromday one – more than 6 years ago – I felt right at home among VRT employees. And I was – and still am – intrigued and fascinated by them and their work. Creative media makers and those who sustain and support them, each and every one of them brimming with authentic social commitment… that's a truly unique working environment in Flanders. I am very grateful that I was able to be a part it, but after more than 25 years in management positions, it is time for me to readjust my life balance.
​I wish the VRT and its employees all the very best. You are making this world a better place; you have a talent for it and it really matters, so keep on seizing those opportunities. I myself will also continue to maintain this commitment.'
Frederik Delaplace, VRT CEO: 'I would like to thank Hans for his tireless efforts to make the VRT a modern organisation in which talent is given opportunities. With his internal project Proud of the VRT, Hans has worked to strengthen the bonds between employees and to reinforce their faith in the power of internal collaboration. He has made all employees think about mobility, sustainability and diversity. And throughout these years he has also built up a stable relationship with the unions.'
Hans Cockx will continue in his current role until the end of October. On 28 October, 2021, he will be succeeded by Karen Donders. Karen's remit will then include Talent and Organisational Development, Salary and Working Conditions, Business Partners HR, Welfare, Building Infrastructure and Facility Services. She will also continue in her role as Director of Public Assignment.
Karen Donders, Director of Talent, Organisation and Public Assignment: 'As a public broadcaster, we aim to make a positive difference to the lives of everyone in Flanders. To facilitate that, a lot of people work very hard each and every day. As Director of Talent & Organisation, I and my team will ensure that they can continue to do so smoothly in a digital context that is brimming with opportunities. This will undoubtedly bring many challenges and require extensive training and talent development. Our talent policy therefore has to be in tune with those people, stimulate their creativity and perseverance, and promote a collaborative mentality that will make VRT even more VRT.'
The Public Assignment Department comprises the subdepartments: Communication Services, Legal Services, Research, Policy & Compliance and Public Added Value.
Biography Tom Peeters
In 1996 Tom Peeters started work as a journalist for De Financieel-Economische Tijd. When that newspaper was renamed De Tijd in 2003, Tom became coordinator of its Business Section. In 2005 he set up this financial publication's editorial board and co-wrote its editorial statute. Shortly after that he was appointed News Manager and a year later Deputy Editor-in-Chief. Tom thus made his mark on both the form and the content of the revitalised newspaper.
From 2008 to 2015, Tom was Multimedia Manager of the Belgian media group Mediafin. In that role he helped to guide and support the editorial offices of De Tijd and L'Echo in their switch to a more digital, multimedia way of storytelling. Digital thereupon became those newspapers' new leitmotif. In 2011, together with IT staff, Tom also developed De Tijd and L'Echo's first apps.
In 2016 Tom was made Mediafin's Head of Digital Product Development. Among other things, he led the redesign of Mediafin's apps and websites, the redesign of the digital newspaper and the overhaul of the editorial system. Since last year, as Head of Innovation, he has been setting up new revenue streams by developing innovative digital products and services for new or existing target groups.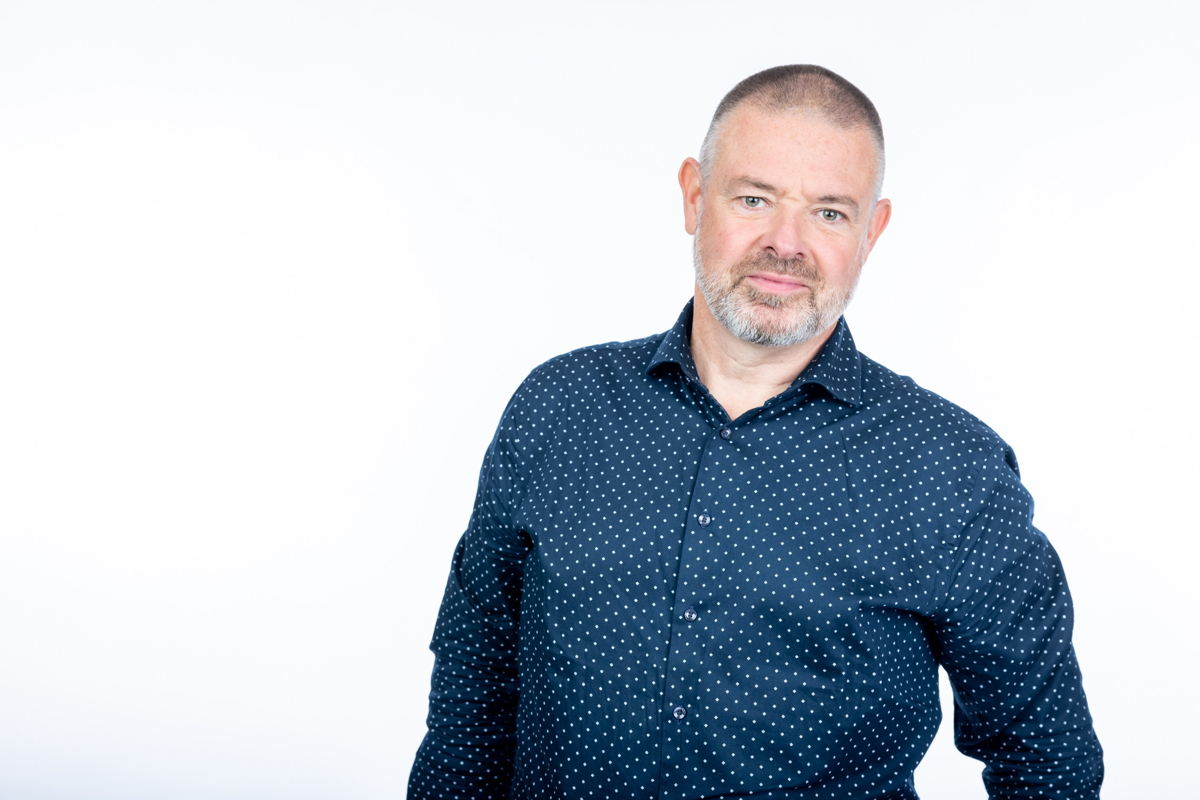 Biography Karen Donders
Karen Donders has been the VRT's Director of Public Assignment since 1 February, 2021. Before that she was professor of Communication Sciences at the Free University of Brussels, where she lectured on media policy, media economics and journalism. She was simultaneously head of research group imec-SMIT's Media & Society research programme.
In 2005 Karen was awarded a Master's Degree in Communication Sciences. In 2010 she defended her doctorate in that field at the Free University of Brussels' Institute for European Studies. Her doctorate and subsequent research focus on public broadcasting, the interaction between media policy and economics and the rise of the platform economy. She has published extensively on these topics. Karen's latest book Public Service Media in Europe. Law Theory and Practice (Routledge) won her the prestigious The Media and Democracy Karol Jakubowicz Award 2021. Karen is internationally renowned for her research and is regularly consulted by companies and government agencies such as the European Commission. As a consultant, Karen played an active role in the negotiation of the various Management Agreements between the VRT and the Flemish government.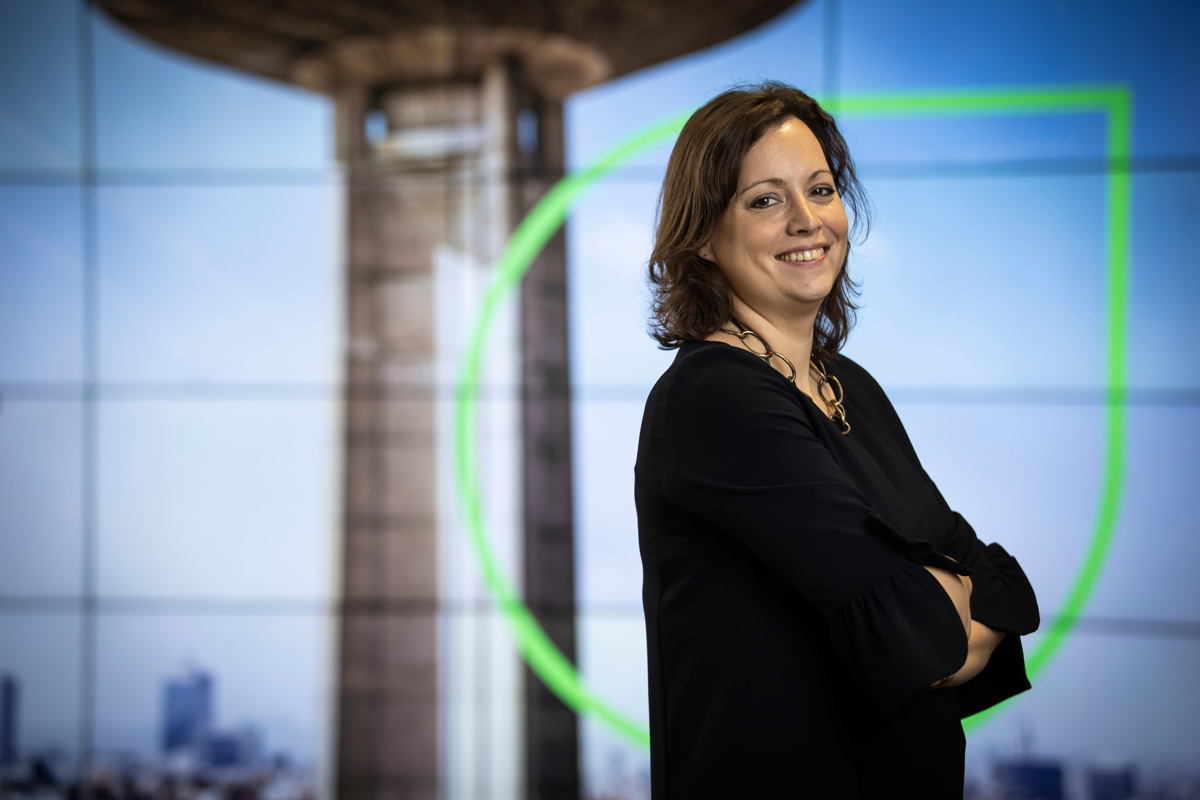 Bob Vermeir Communication manager and corporate spokesperson, VRT
​