Unique sound heritage saved by VRT pioneering project in lacquer disc digitization
Flemish public broadcaster reaches across the borders to French archive specialists at INA and Gecko
Wednesday, 27th October, 2021 - Are audiovisual archives just gathering dust? Flemish public broadcaster VRT proves otherwise with the SIRDUKE digitization project. Today, 27th October, which is also UNESCO World Audiovisual Heritage Day, we present this remarkable digitization project. Together with meemoo, the Flemish Institute for Archives, and our French colleagues at INA and Gecko, we joined forces to rescue the contents of heavily damaged lacquer records. Not only has this heritage been saved, but it is through this project that the VRT has discovered the oldest recording of the String Quartet by composer Peter Benoit in its archives; a recording from 1944.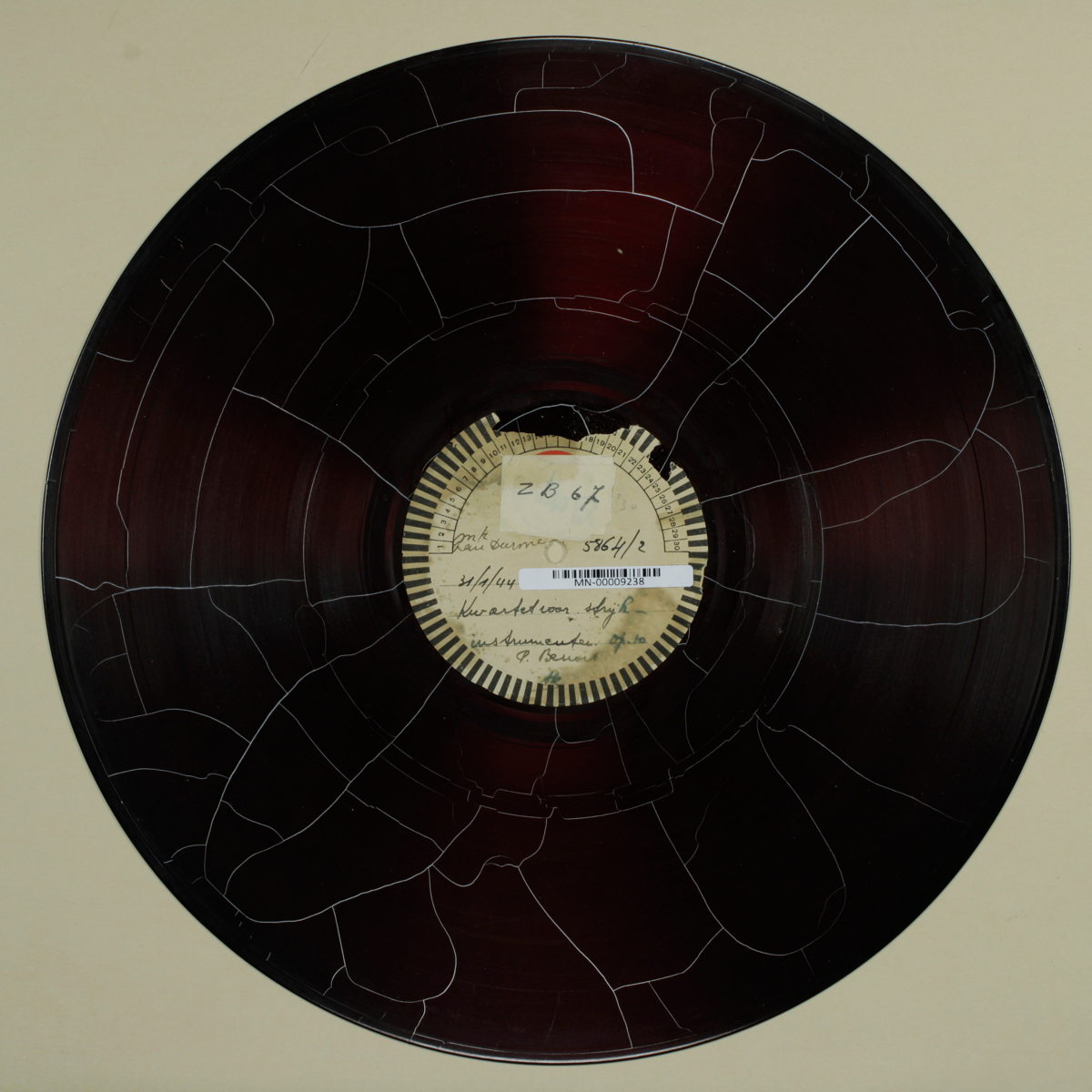 Until recently, we mistakenly believed that the oldest recording of the Student Quartet dated from 1951. We discovered our error thanks to the digitization of lacquer records, which is hardly surprising since the oldest recordings in the VRT Archives are to be found in this collection. Lacquer records were a common technique for making radio recording before vinyl and audiotape took over. The recordings date from the 1930s to the 1960s and over the years, most of them have been digitized. But what about badly damaged records or records that are too fragile to be digitized in the usual way?
Recently, VRT digitized more than 47,000 lacquer and shellac record sides in collaboration with meemoo and the French company Gecko, a collaborative project that ended nearly a year ago, in December 2020. VRT Archives is now fully committed to the assembly and digital restoration of these lacquer disc sides. The digitization project also involved collecting some fifty lacquer records sides that could no longer be played back with a stylus.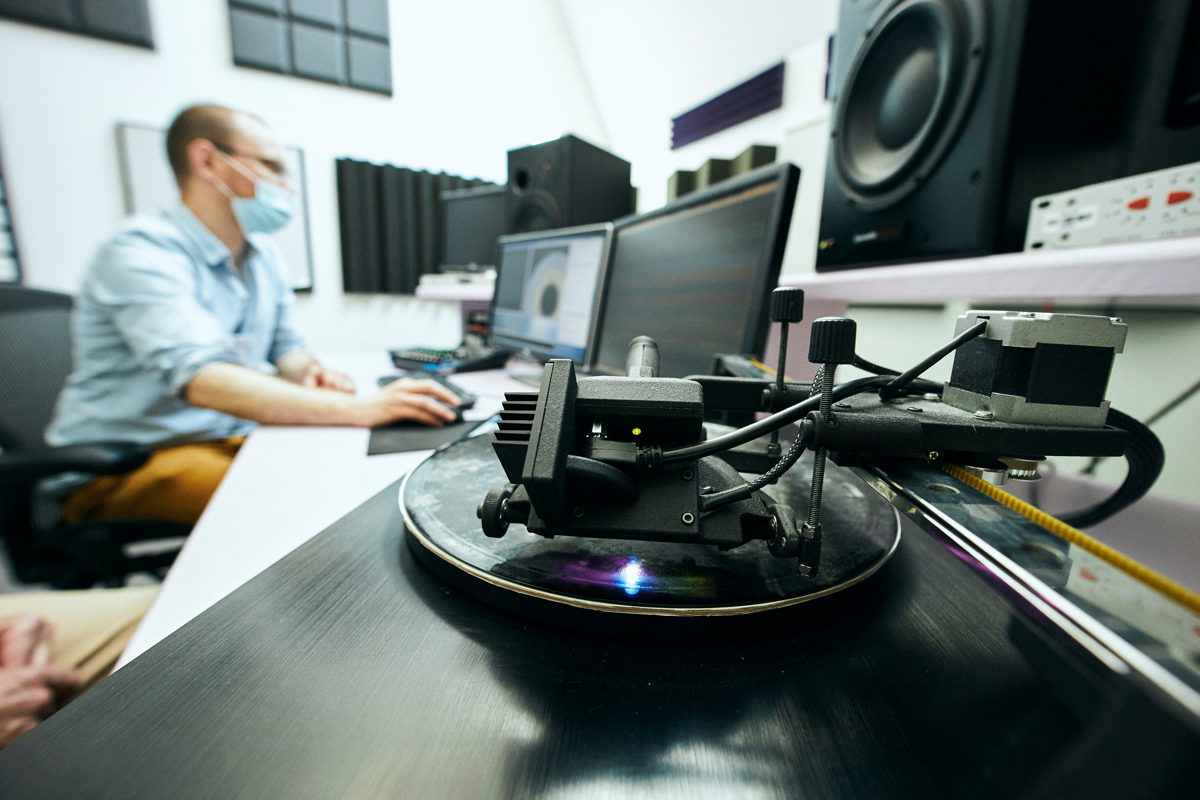 Klaas Janssens, sound engineer at VRT Archives: "During the previous project we collected all the records that we were unable to copy at the time. With a view to later digitization involving the use of new techniques, I saved those records separately. They were all too badly damaged to be processed in the usual way. The most common problem was that the lacquer could come off and that the records were warped, or broken. If too many pieces are loose or missing, the stylus cannot follow the groove for digitizing. Which also means that the record cannot be played in the normal way on a record player."
Is it a big problem if only a few pieces are missing? Well, the side of a record is often part of a complete recording, spread over a number of records or record sides. So if one side of the record cannot be played back, a production can never be complete again. That is why we needed to solve this problem.
Klaas Janssens: "We knew that INA (the French national audiovisual archives) was working on a technology to process such records and eventually meemoo told us that Gecko, with the help of INA, wanted to provide this service for a bigger project. They assembled all parties ​ involved and started the project. We saw this as a unique opportunity to save a piece of heritage."
The software and hardware INA has developed for this is called Saphir and it first photographs the groove of a record down to the smallest detail. Then the macro photos are meticulously put together and specially developed software examines the depth and shape of the groove. Finally this information is converted into a sound wave that can be played by a computer. Without even using a stylus. Until recently, this was regarded as experimental technology.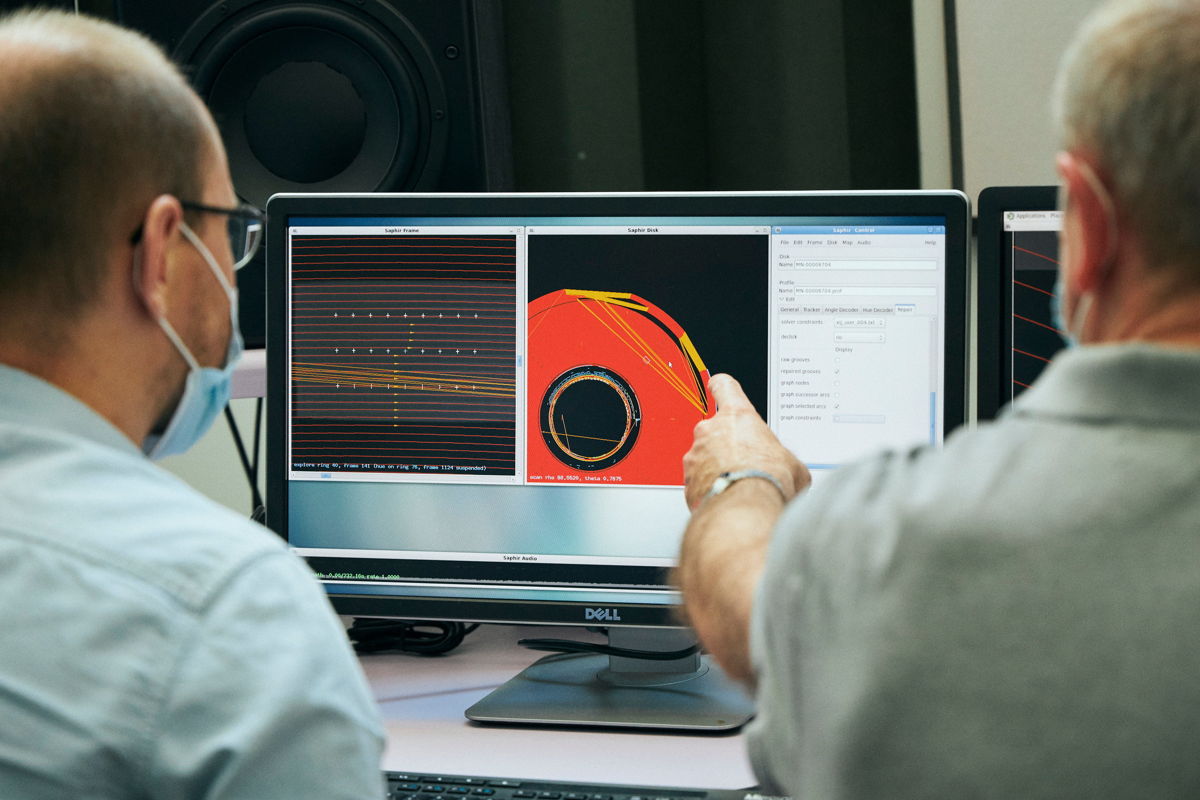 Important cross-border collaboration
Memoo also contributed towards setting up the test project, named SIRDUKE*, by sending a selection of records to Gecko in Paris, where they were processed using INA's Saphir technology. This test project has now been successfully completed and the first results are promising. Where a needle could not make contact with the record, a large coloured beam of ​ light was able to read the information from the record groove. The files are now being imported into VRT's archive management system and will then be further processed by sound engineers and archivists.
Klaas Janssens: "Through this project we have already been able to save most of our long-lost productions in the lacquer record collection. We can now add these audio files to our collection and restore them digitally. Our heritage has been saved, which is very good news!"
Brecht Declercq, Manager Digitization & Acquisition meemoo: "With the SIRDUKE project we are bringing sound back to life when everyone thought it had been irretrievably lost. After previous experiments in the US, France and Switzerland, we are pleased we have been able to help validate the workability of this method."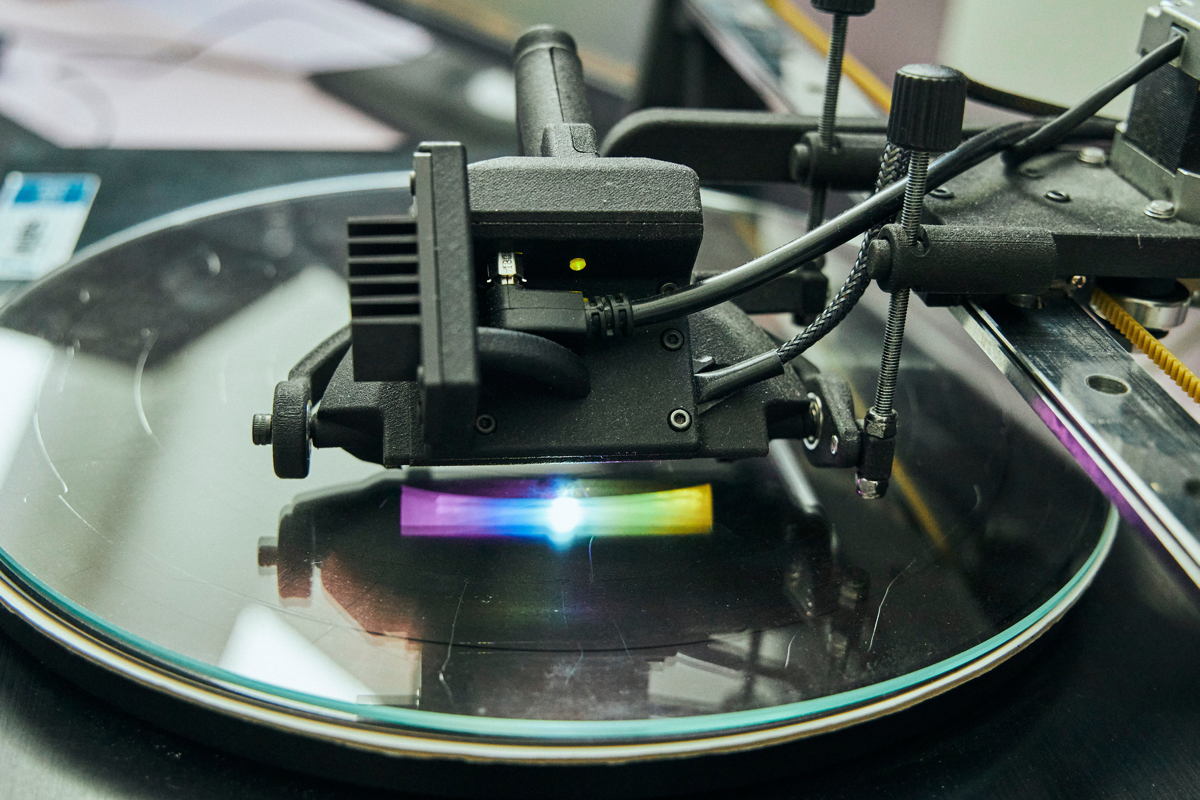 Unique music recording
Listen here to the oldest preserved recording of the Scherzando, the second movement from Peter Benoit's String Quartet; this recording was made in January 1944 during the last year of the German occupation. Benoit composed it while on a study trip to Germany in 1858. The string quartet is conducted by none other than the violinist Carlo Van Neste.
"Just because a record has a groove don't make it in the groove", Stevie Wonder in Sir Duke
* SIRDUKE stands for Saphir Innovatively Rescues VRT Disks Using Knowledge and Equipment, with a nod to Stevie Wonder's well-known song Sir Duke. In his turn, the American legend drew his inspiration for the song Sir Duke from jazz king Duke Ellington. A great combination!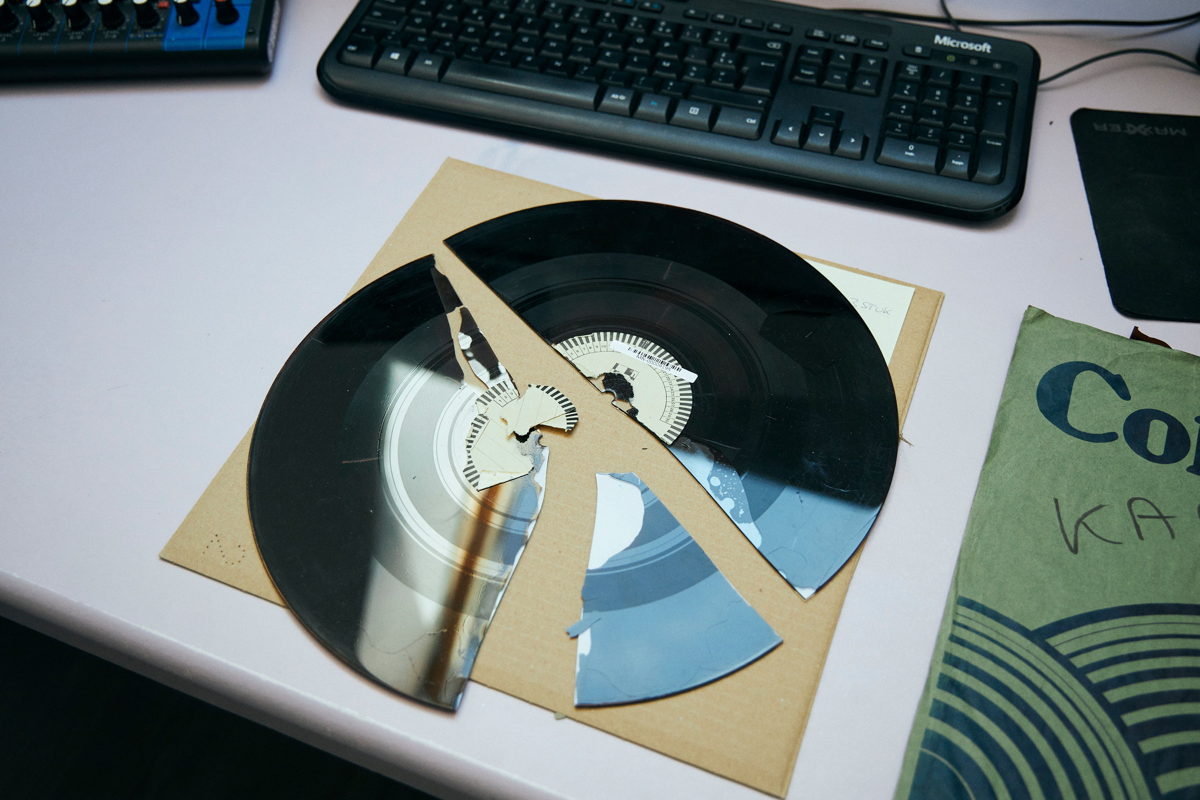 Bob Vermeir Communication manager and corporate spokesperson, VRT