VRT and RTBF host (online) media conference with CEOs from all over the world
In a different world, this week Brussels would be hosting the annual Public Broadcasters International media conference. Unfortunately, due to the corona pandemic that event has been postponed for a year. However, broadcasters VRT and RTBF have come up with a plan that allows everyone to get together now by arranging an interim, online round table discussion on Tuesday afternoon. At the head of that table is VRT CEO Frederik Delaplace.
How does it feel for the VRT CEO to be sitting on the other side of the table for once, and asking the questions himself? "Quite pleasant", he laughs. "This is the first time I will be meeting my international colleagues. But it is also a pity we have to organise it in this way. We don't have a choice of course, but I would have preferred to let it take place here physically. Soon I will be dealing with an agenda item about cooperation, which is something I find extremely important for the future. And I'm not just talking about the public broadcasters. Our real competitors are not called DPG Media or Mediahuis. They are called Google, Facebook and WeChat. We will have to join forces, just think of what Scandinavia is already doing in the field of fiction. This is an example we will soon be following in a co-production with Germany."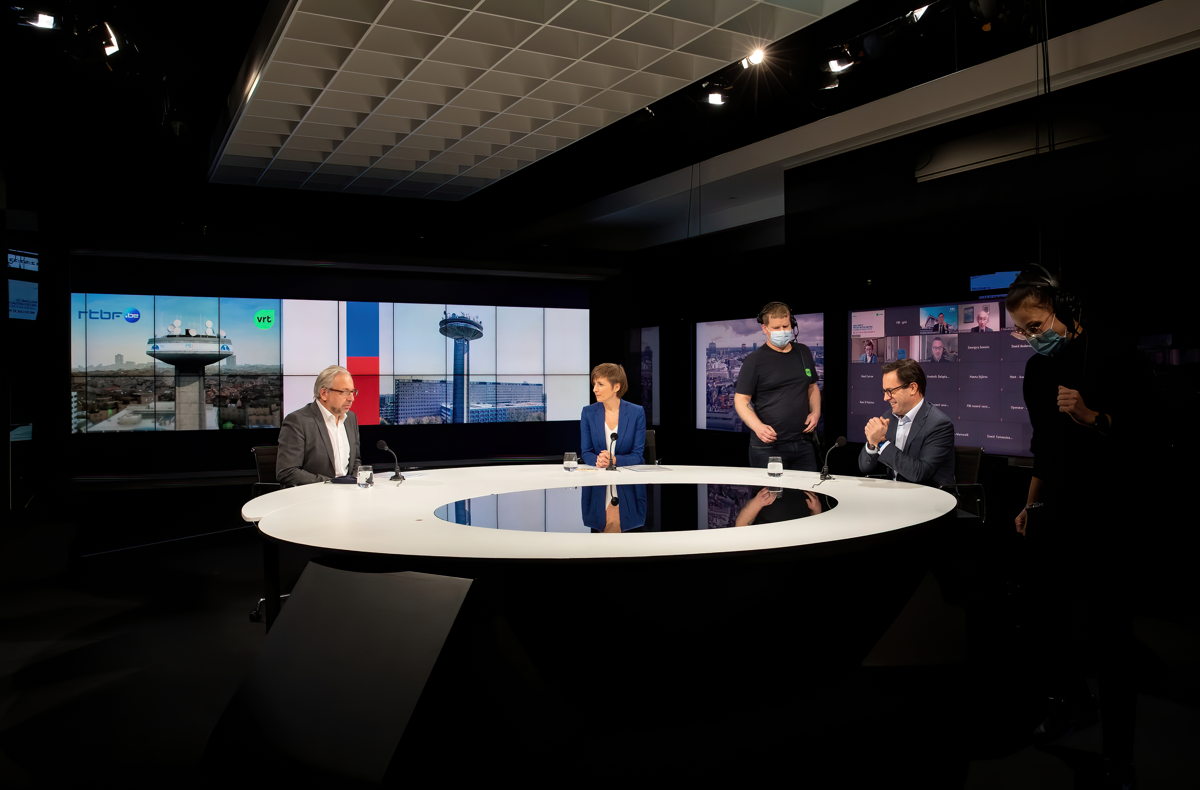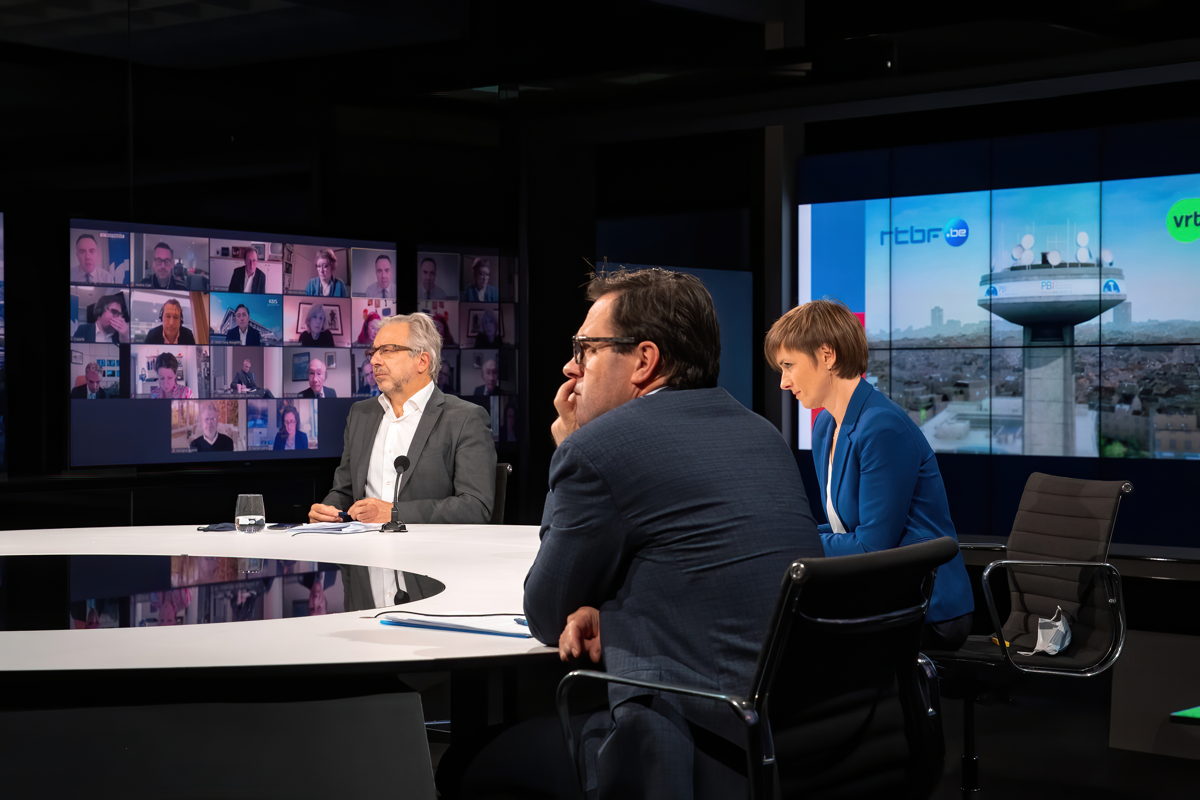 What is taking place today is also a good example. VRT and RTBF are joining forces. "In recent months, the strong bond between the public media and the public has become more apparent," said Jean-Paul Philippot, CEO of RTBF. "Its role is essential to the general society. At the same time, this crisis will undermine public finances and choices will have to be made. This unprecedented period of time affecting people around the world requires the public media to be flexible and inventive in a budgetary context that is under pressure and in which competition is increasing. That's why it's important that we join forces to collaborate, innovate and develop new synergies that benefit all of our communities."
Mr. Zoom
But what if you want to organise such a meeting with 24 colleagues today? Well, you simply set up a video meeting. But what if those 24 colleagues are spread all over the world, and, like you, are CEOs of a public broadcaster? This makes things a bit more complicated.
"I haven't lost any sleep over it", VRT director Georges Terryn, who has been organising this international round table discussion since August, assures me. "Everything is ready, but today about twenty things can still go wrong. For months now I have been in contact with the offices and secretaries of all those CEOs worldwide. But it remains to be seen whether they will actually come online. And then there is also the connection of each individual participant, which of course we cannot control from here." ​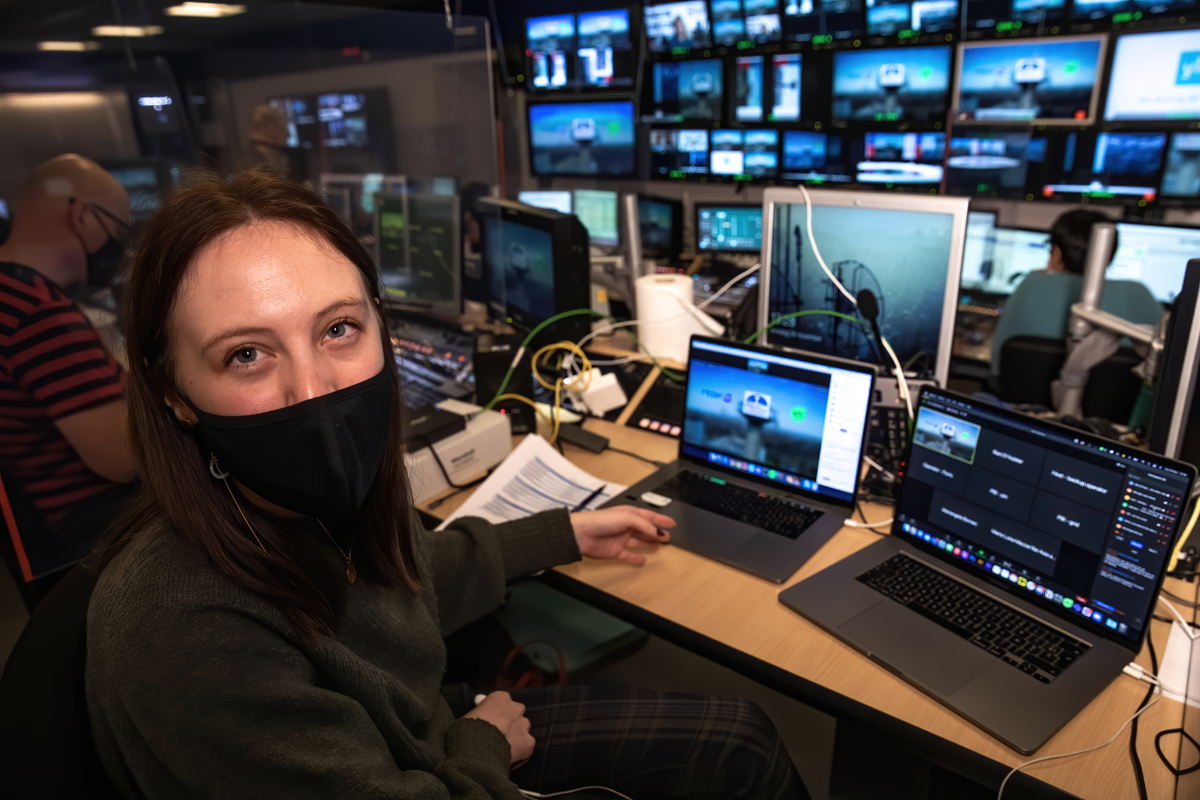 Moreover, this virtual presence is facilitated by an external tool. Today many are familiar with the video conferencing platform Zoom, but that is not the ultimate solution. "We rely on a third party service, but we have no control over it," says Peter Duymelinck, chief engineer at VRT. "That service runs on the internet and could just happen to be down now. Then you can't just call Mr. Zoom and tell him that it isn't working. Of course, the chance of this happening is small, but never zero. In addition, all our dial-ups are located at different locations, at different data centres."
Georges is also worried about all the different time zones. "We meet at 1 pm. But which 1 pm is that? Everyone lives in a different time zone. I just hope that everyone logs in on time." The participants are given fifteen minutes to do this. From 12.45 pm the digital waiting room will open for the international CEOs of public broadcasters from all over the world.
In the meantime, VRT NWS journalist Annelies Beck has time to go over everything. After all, the live session is structured like a television programme, which she manages from the set of De afspraak. With Frederik Delaplace and his RTBF colleague Jean-Paul Philippot as hosts at the studio table.
Pressing issues
Today a debate is taking place under the heading "Leading Beyond Covid-19". "It's a bit different from what I'm used to," admits Annelies Beck. "Normally we use this studio for a broadcast with many viewers at home. Today it will be used for an intimate meeting, admittedly with dozens of CEOs of public broadcasters. Strangely enough, this makes for a slightly more informal feeling, we have all become used to communicating via video calling. You see people in a different context, with their camera just a little too high or a little too low. But, just like in a TV show, we've formatted everything very precisely. And I am curious about the ideas, because they are pressing issues."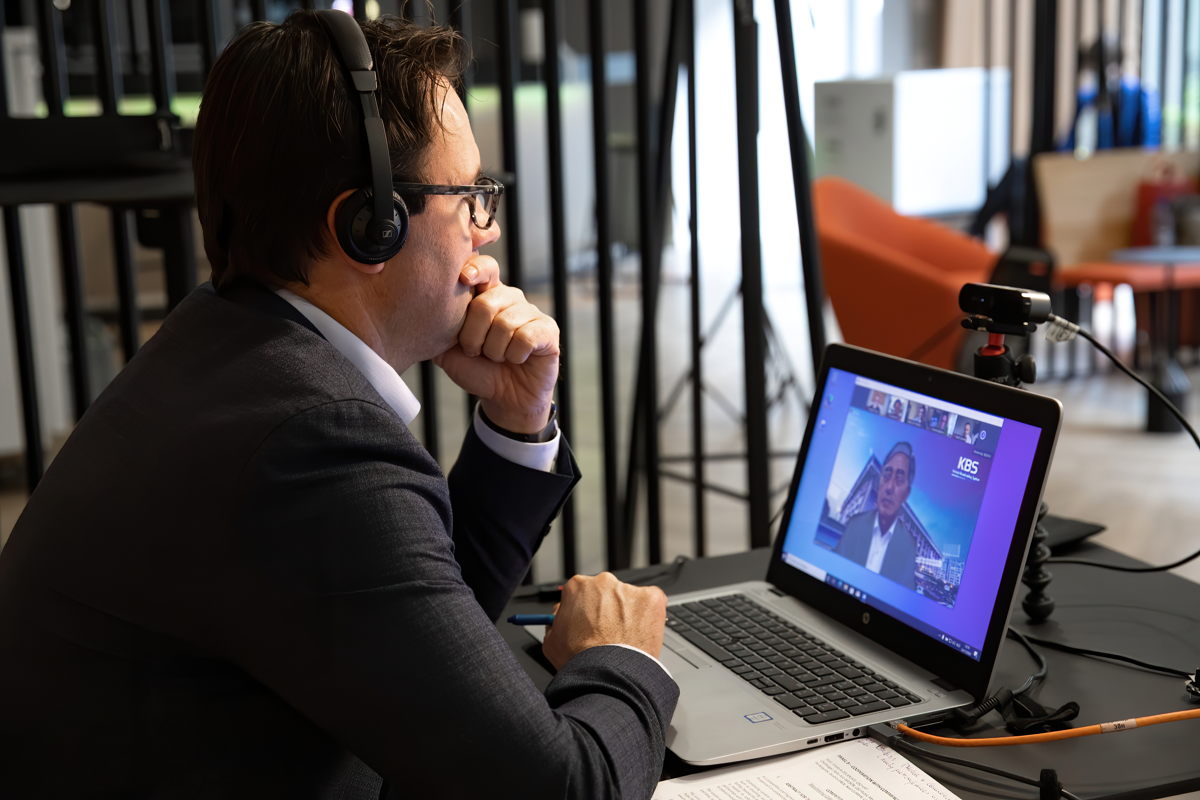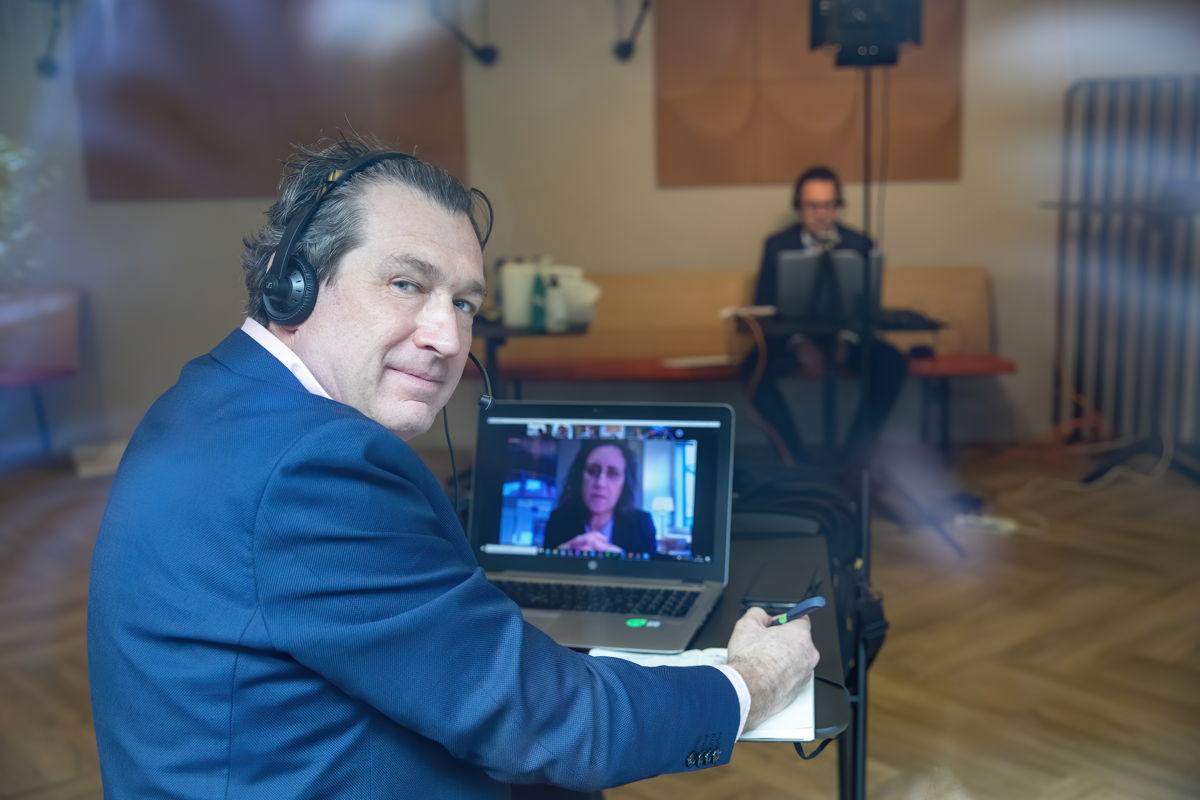 And they have been circumspectly dealt with, without any hitches. "The people at the BBC also continued to listen to the end so I must conclude that it was not only a fascinating debate, but also a compelling one", Georges looks back with satisfaction. "Remember when you asked me what kept me awake at night? Well, the fact was that the day before yesterday a piece of my tooth had broken off. Luckily it didn't affect me today. But of course I am happy that everything went smoothly."