VRT fiction: a quality label abroad
The Flemish public broadcaster VRT opened 2021 with four exceptional mini drama series, each consisting of four short episodes. These fiction projects were the result of the unusual circumstances COVID-19 brought about in 2020. Like other broadcasters around the world, the VRT had to come up with creative solutions. It was helped in this by glittering names such as Flemish director Michaël Roskam and internationally renowned actor Matthias Schoenaerts, among others. These fiction projects are part of the VRT's ongoing tradition of supporting Flemish drama, which is thereby developing an ever-increasing international reputation.
Flemish fiction is doing well abroad. Several Belgian fiction series are sold to other broadcasters, can be seen on Netflix or can count on international recognition from big names such as Stephen King or Ricky Gervais. Behind that success lies a strong strategy that is based on the unique identity of Flemish fiction and international cooperation. Elly Vervloet, Drama Coordinator at the EBU and international co-productions fiction executive at the VRT, explains how the VRT tries to set up partnerships with European public broadcasters within the EBU network: "By joining forces in Europe, we try to respond to powerful global players and to remain relevant in this rapidly changing media landscape."
In the past, the fiction landscape was dominated by the major American studios. Flemish fiction series were eagerly viewed in Flanders, but interest waned when they encountered national borders or reached at most as far as the Netherlands. But today fiction has no boundaries. More and more platforms and companies are emerging that focus on fiction. One only has to think of international players such as Netflix, Amazon, HBO or Disney, or recently the new online platform Streamz in Flanders. The stock of fiction is very much on the increase and also attracts a lot of viewers in Flanders.
This evolution has inspired the VRT to search for the DNA of its fiction series and to consider the question: "What are we good at?" What should the VRT focus on in order to be relevant on the international stage with its fiction series? How can we cooperate with the sector? This reflection resulted in a renewed fiction strategy in 2017. Together with the production houses, the VRT has committed to collaborations with international partners in order to create good quality and authentic fiction series with strong stories and international potential. That this strategy has already borne fruit, is evident from the successes of series such as Tabula Rasa, Undercover, Beau Séjour and De Twaalf, which can ben internationally viewed via Netflix and have received very positive reactions from all over the world.
Ricky Gervais endorsing De Twaalf: Watched #detwaalf this week. One of the most complex, nuanced and gripping courtroom dramas I've ever seen. Naturalistic and extraordinary. Beautiful and gritty. A study of humanity, morality, integrity and consequence. Bravo.
Stephen King enthousiastic about Beau Séjour: I found out about HOTEL BEAU SEJOUR from Bev Vincent. You should follow him.
Authentic storytellers make the difference
The success of Flemish fiction series abroad is primarily due to the unique way in which Flemish makers tell stories:
Elly Vervloet, international fiction co-productions executive: "We tell stories with an emotional impact. Our stories are character-driven and stand out because of a storytelling that is both bold and vivid. Surrealism is part of our DNA. Our makers like to colour outside the lines, they like to play with different genres. For example, we are not afraid to add humour to difficult themes or in crime series such as "Undercover". That makes us unique abroad. "
These characteristics characterize Flemish fiction series. In terms of content, the VRT strives to make series that touch on social and universal themes. Subjects that raise questions about our way of life, who we are as people and about society. That overarching theme is then anchored in a local setting.
A good example is Beau Séjour. As in the first series, the second season combines a universal theme with local elements, such as the West Flemish dialect, the Belgian coast, fishing and the Belgian Navy. Such a series has a lot of international potential because of its universal quality that appeals to everyone, a whodunit combined with that surreal and daring side that is so typical of Flemish fiction. By rooting the story in a local setting, the VRT, together with the production house, can export and show Flemish culture and authenticity abroad. And this is appreciated.
Elly Vervloet: "A different language is no longer a barrier, partly thanks to the advent of global players such as Netflix, especially among young people. A foreign series in the original language is increasingly seen as adding colour and gives the whole an authentic feel. Public broadcasters are therefore also moving away from dubbing the series on their video player. This pleases me because it is an enrichment to see a series in Finnish or Hebrew. "
Collaboration is the keyword
Making fictional series costs money. Lots of money. The cost of making fiction has increased dramatically over the years, but the available budgets have not followed suit. This posed a challenge for the VRT: how can the public broadcaster, together with the production houses, continue to make good quality fiction in the long term, now that they are no longer able to finance fiction alone? The answer came in the form of international cooperation with other broadcasters and platforms.
Elly Vervloet: "In the past we could almost finance fiction alone, together with the production house, but that is now a thing of the past. The landscape in which we compete has completely changed. The VRT now has to compete with our Flemish series against "Game of Thrones" or "The Crown". Our budgets cannot be compared to those of HBO or Netflix. That is why we need international partnerships and we set up co-productions with foreign, mainly European partners. "
Co-productions with foreign broadcasters or platforms are therefore primarily related to the financing of fiction series. In exchange for a financial contribution, the partners receive a package of broadcasting rights. But there's more. A co-production also has an important content and image aspect. As a co-producer you acquire the right to participate substantively in the making of the series. That is crucial for the VRT:
Elly Vervloet: "Even if we step into a co-production as a smaller partner, it is important to us that our viewers can identify with the story in some way. After all, we initially make fiction for our own audience. In co-productions, we ensure that the theme, storyline or character is recognizable to the Flemish viewer. The minimum we want is for one of our actors to have a role in the series. Otherwise we see few reasons to co-produce and it would be better for us to simply buy the series afterwards. "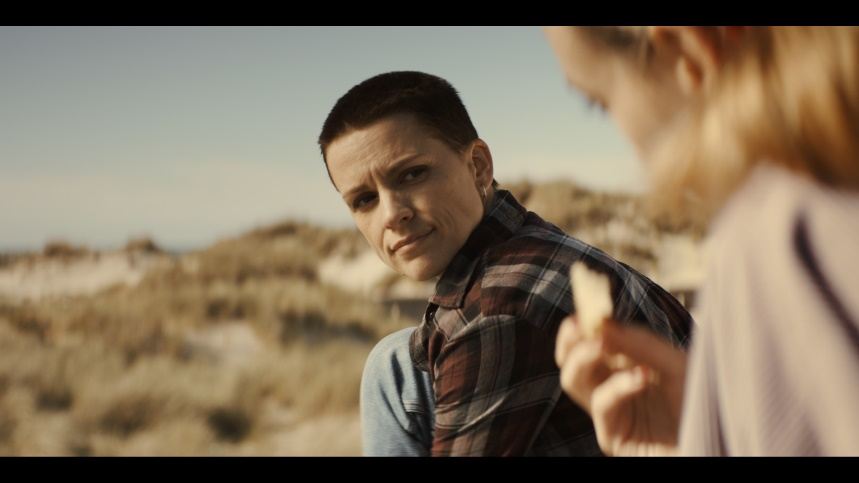 The substantive input of the partner must always fit in with the original story. The story comes first. Extra characters will never simply be created purely to enable a co-production to be realized.
Elly Vervloet: "Co-productions must be able to develop organically. We always start out from the story. Making compromises in the story to make financial constructions or partnerships succeed does not work. Viewers immediately notice such artificial interventions. If you start out from the construction and not from the story, you get a 'Euro pudding'. A mixture of European countries and characters. Viewers do not identify with this. You don't feel much connection with such a story, and we really try to avoid that. "
Moreover, there is also a certain prestige attached to the co-production of a successful series. As a partner you link your name to the series and you are included in the communication. This has a positive influence on the image of the partner both at home and abroad.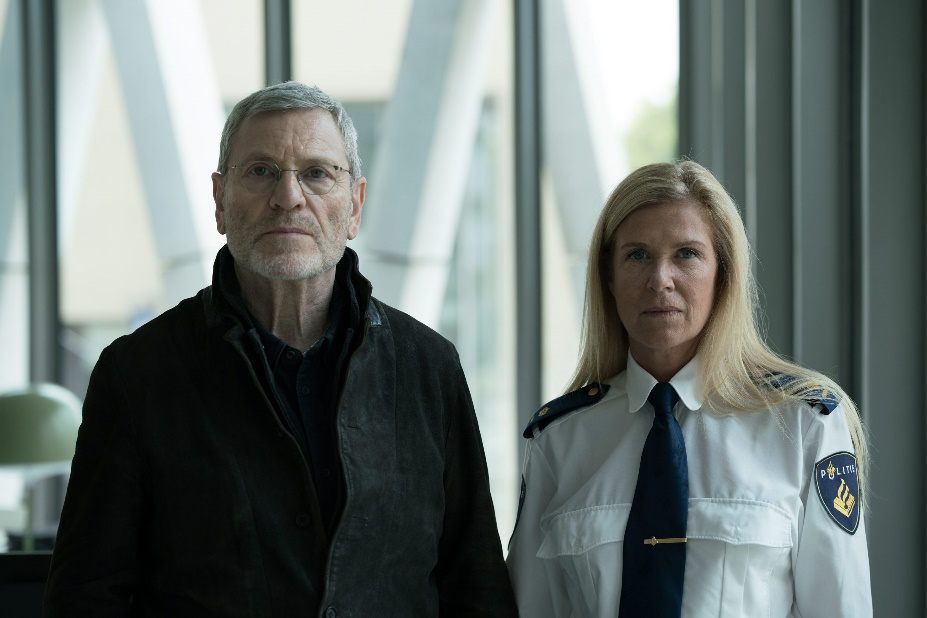 European partners first
Co-operation is crucial to be able to continue to make good quality fiction series. Not only between the VRT and the production house that makes the series, but also beyond. The VRT initially tries to set up partnerships with European public broadcasters within the EBU network (European Broadcasting Union, ed.). Collaborating with other partners and platforms such as Netflix remains a valid option, but it is important to join forces at a European level and to give each other the opportunity to broadcast each other's fiction series.
Elly Vervloet: "By joining forces in Europe, we try to respond to powerful global players and to remain relevant in this rapidly changing media landscape. This can be done, for example, by co-producing quality fiction together or by ensuring that European broadcasters have the opportunity to purchase fiction at an early stage. "
Since January 2020, Elly Vervloet has been a Drama Coordinator at the EBU in addition to being an international co-productions fiction executive at the VRT. Together with the EBU members, she is involved in intensifying European cooperation in the field of fiction. This collaboration takes different forms:
A co-production network allows early stage fiction projects ​ to be pitched to European partners. This gives the partners the first chance to co-produce or make a pre-purchase.
The EBU members also work closely together in terms of knowledge and expertise.
Regional co-operation is also sought, inspired by the Nordic 12. This is a partnership between Norway, Denmark, Finland, Iceland and Sweden. They make and co-produce twelve series together annually. The EBU members want to find out if there are regions within the EBU that can come closer together and work together on a structural basis.
International co-operation not only has positive consequences for the VRT and the production house, but also for the fiction sector and the media landscape in Flanders.
Elly Vervloet: "Our success abroad has put us on the map. This is important for our cultural image and the image of Flanders in the world. It also gives a creative and economic boost to the makers and the production sector. The fact that we can make and sell series with such high quality generates income that we can reinvest. That success is reflected in the sector, because it stimulates other players and provides fresh ideas. We feel we have to keep experimenting and innovating to stay relevant. "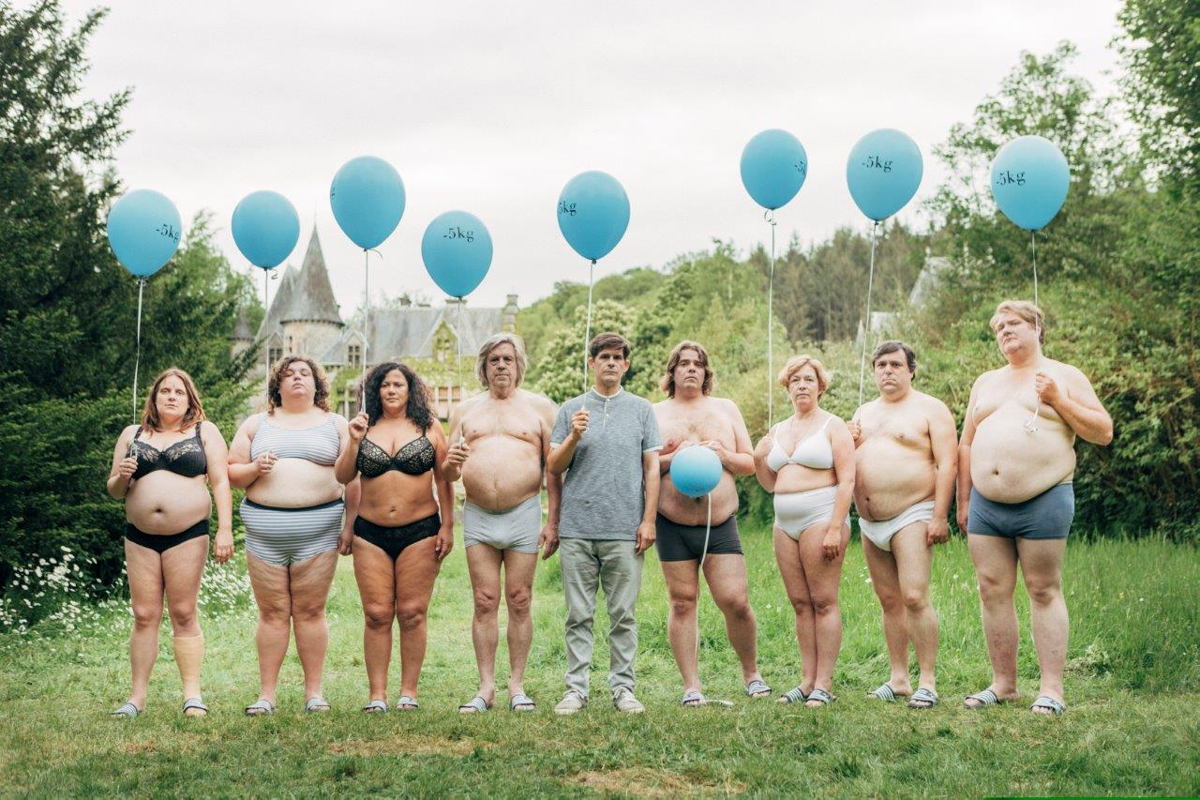 Flemish fiction as an international quality label
Flemish fiction has managed to profile itself internationally within a few years. The VRT has become a fully-fledged partner that is listened to.
Elly Vervloet: "We notice, for example, that Netflix considers it important for the VRT to sit at the table and watch over the production of the series in which we are a partner. They know that as a co-producer we supervise projects intensively and qualitatively, from concept development to antenna date. The role that the VRT plays in this cannot be underestimated."
The many efforts and investments in the Flemish fiction sector are bearing fruit. Gradually, the VRT can state that "Flemish fiction" is starting to become a quality label abroad.
Elly Vervloet: "When I see how international players view us, then I believe I am right in saying this. Two years ago we were almost non-existent at international festivals. In 2020 I was in various panel discussions and juries at several festivals. We are truly praised for our boldness and approach. We have gained our place internationally. So yes, I think we can speak of a quality label. "
Bob Vermeir Communication manager and corporate spokesperson, VRT