Who will represent Belgium at the Eurovision Song Contest? The following artists will be trying their luck in Eurosong 2023
Ameerah, Chérine, gala dragot, Gustaph, Hunter Falls, Loredana, and The Starlings. The big question is who will get to represent our country at the Eurovision Song Contest, the largest music competition in Europe?
The whole of Flanders can help make this decision next spring when the VRT will be presenting the Eurosong 2023 preselections on Eén . This is a golden opportunity for these seven artists to take their chance to perform for our country on the big stage in Liverpool. Host Peter Van de Veire will be on hand to make sure Eurosong 2023 runs smoothly, and of course once again provide expert commentary for Flanders at the big Eurovision Song Contest in May.
Some time ago, VRT appealed to the broad music industry to sign up for the pre-selections. Seven artists were then selected from all the applications and they will appear in Eurosong 2023, to be broadcast on Eén early this spring. Each artist will present two songs of their choice. The artist who will ultimately perform at the Eurovision Song Contest will be revealed during a big live show. All viewers at home, together with a professional jury, can decide who will represent our country.
Host Peter Van de Veire: "The Olympic Games of Music. That is what the Eurovision Song Contest is. And the fact that so many young people wish to participate in the national qualifiers says it all. It is impressive to see the wide range of artists who have created songs for Eurosong 2023. With Olympian enthusiasm, loads of talent and the realization that this is still a matter of state interest. "We Want to Win!" they all sing. Here and in Liverpool. The Song Contest is alive and kicking. Harder and younger than ever."
Find out more about the seven candidates here:
Ameerah
Ameerah (39) is the stage name of Astrid Roelants. She was discovered during the first edition of Idool 2003 and took part in the Eurosong preselections the following year. Ever since she saw Sandra Kim win when she was only three years old, she dreamed of performing on the big stage at the Eurovision Song Contest. However, she had to put her dream on hold for a while.
For her debut album, Astrid worked with international producers and signed on with an American label. She moved to Los Angeles where she contributed to the international music industry in glamorous Hollywood. Astrid started working as a songwriter with and for artists such as Jennifer Lopez, Jay Sean and DJ Tiësto. Under her stage name Ameerah, her first single, 'The Sound Of Missing You', reached the top three of the Billboard dance charts USA, and was the start of a wonderful international career.
Now we expect her back in her home country, where once again she will have a shot at performing on the big stage of the Eurovision Song Contest. Will she represent our country this time around?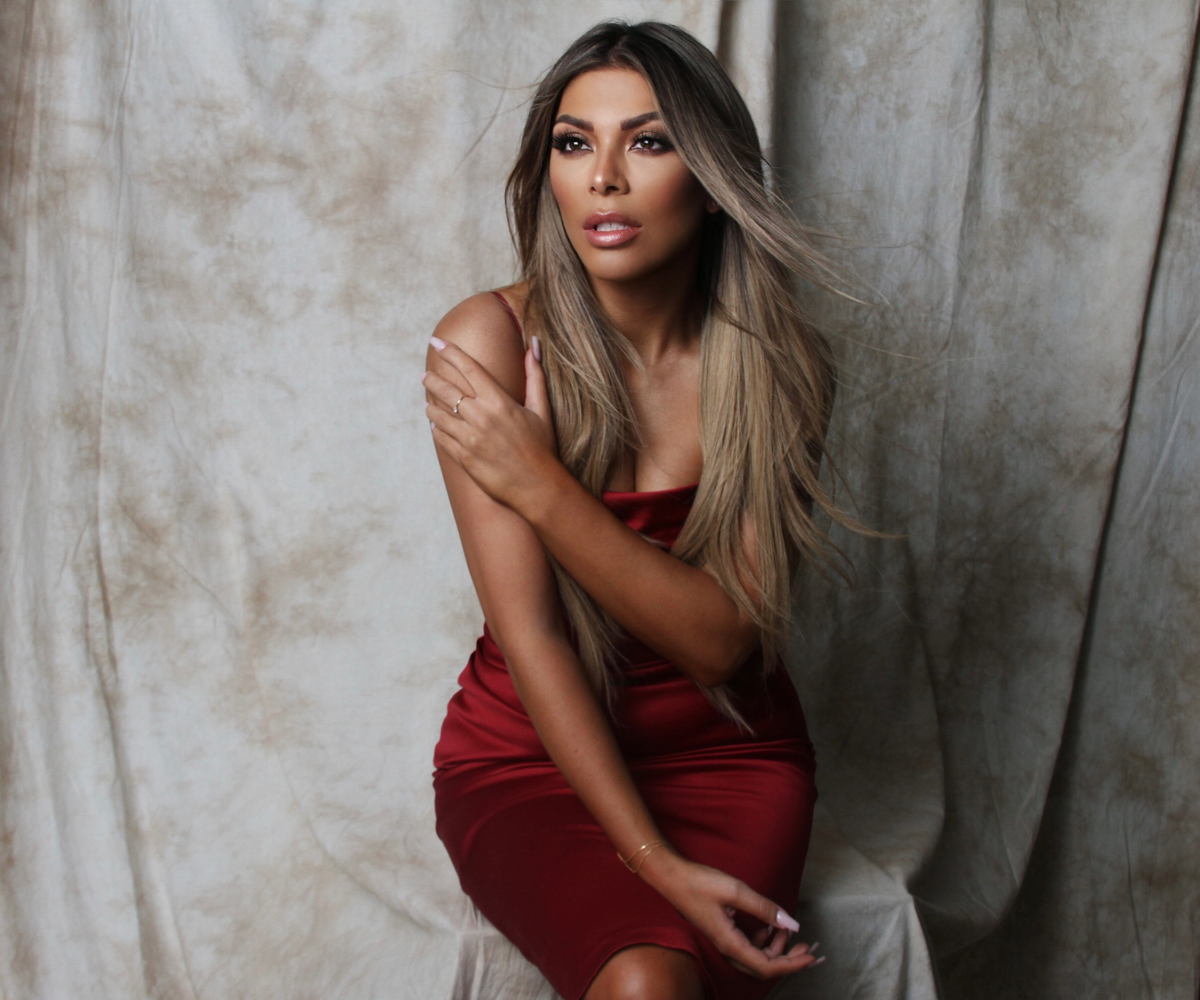 Chérine
Chérine (27) describes herself as a spirited, enthusiastic chatterbox. Flanders got to know her in The voice van Vlaanderen 2017. She was part of Alex Callier's team and made it to the live shows. Afterwards, Chérine participated two times in The Voice France, La plus belle voix (2019 and 2022). She is trilingual and fluent in Dutch, English and French.
Earlier this year, this young artist also took her chance as one of the finalists on MNM Rising Star. Chérine writes her own songs, has a great sense of melody and is a perfectionist. Life hasn't always been easy for her and her songs tell her personal story.
With quite a few competitions under her belt, Chérine knows better than anyone how to stand her ground in a big competition. She is therefore very ready to tell her story on the big stage in Liverpool.
gala dragot
17-year-old gala dragot is the youngest artist to participate in Eurosong 2023. Two years ago she was the winner of The voice kids and released her first single 'contagious'.
gala dragot comes from an artistic family. Her father Robert Aliaj Dragot is one of the most prominent figures in the Albanian showbiz world and a contemporary artist. Both her parents have always encouraged gala dragot to be inspired by different forms of art. She is a student at the secondary School of Arts, plays the piano, paints and has a passion for film.
gala dragot likes to emulate artists such as Massive Attack, Björk, David Bowie and Rosalía. But she also has a great love for classical composers such as Ravel, Chopin and Rachmaninoff. She is ready to conquer the world on the big stage in Liverpool.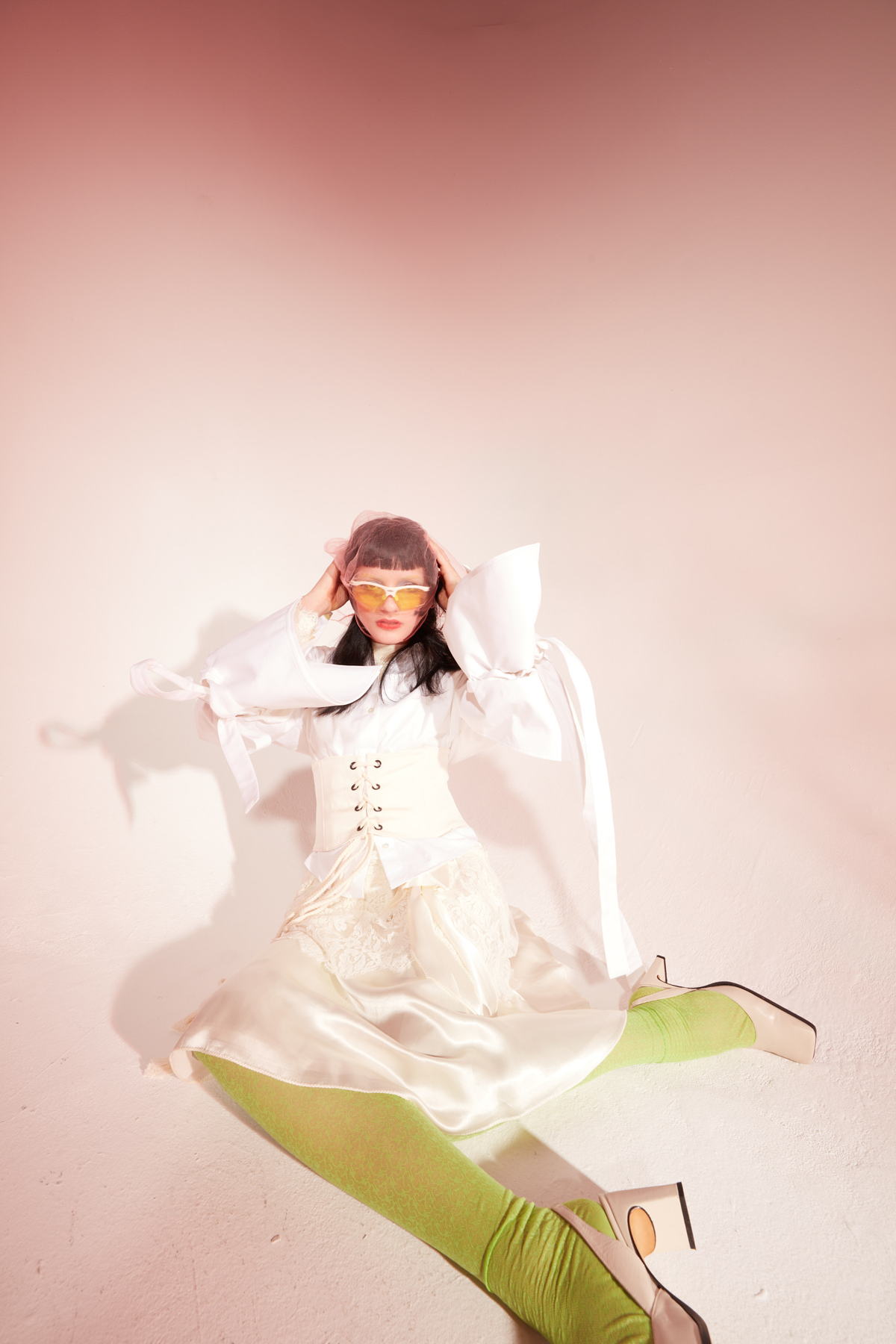 Gustaph
Gustaph (Stef Caers, 42) wrote his first song when he was only seven years old. At the age of nineteen he scored a hit with his first single 'Gonna Lose You' a song that he produced and wrote himself. With it he won the Summer Hit for best debut in 2000.
His soulful voice is popular both nationally and internationally. For six years he sang with the band Hercules & Love Affair, which had a worldwide hit in 2006 with 'Blind'. And Gustaph also has experience when it comes to the big Eurovision stage. As a backing singer, he has already participated in the Eurovision Song Contest twice: in 2018 in Lisbon with Sennek and in 2021 in Rotterdam with Hooverphonic, where he was also Geike Arnaert's voice coach.
For the past year he has been working on his own material. Gustaph believes his catchy new songs are perfect for the Eurovision Song Contest - and this time not as backing, but right there in the foreground, in the spotlight.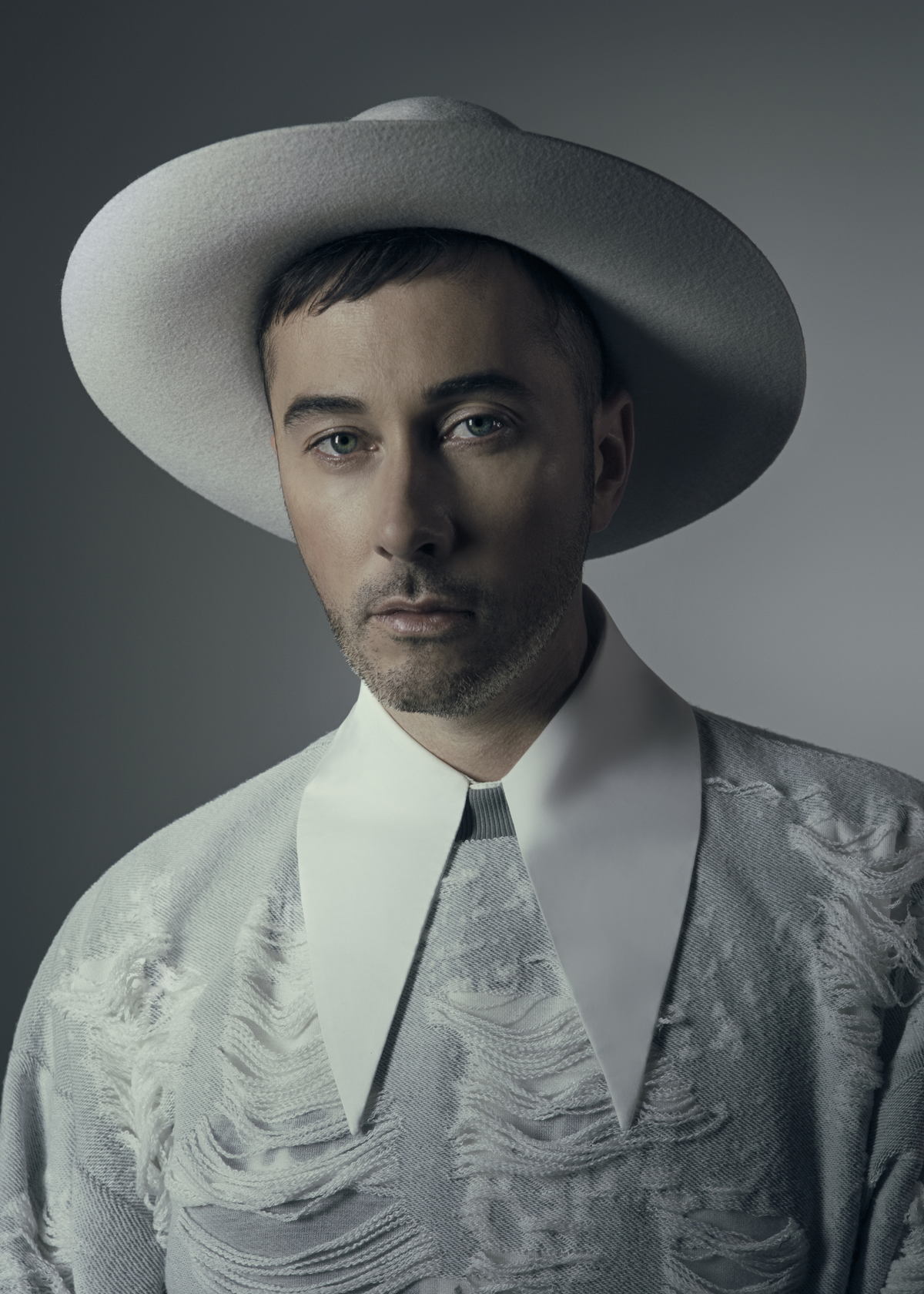 Hunter Falls
Hunter Falls is the stage name of Tchiah Ommar Abdulrahman, a 27-year-old young man from Leuven. He has been singing since he was six years old. Tchiah has Kurdish roots. His parents fled the war in Iraq and arrived in Belgium in 1991.
In 2013, Hunter Falls took part in The voice van Vlaanderen competition and in 2017 he came third in the first edition of MNM Rising Star. Earlier that year he made the national press when he drove his mobile sofa through the streets of Leuven to promote his first single 'On The Move'.
Hunter Falls' music is best described as melodic pop flavoured by his international roots, and childhood memories of Sweden and London. In addition, he has already released three catchy dance singles together with Peter Luts. His stage name refers to his belief that you should chase your dreams and not wait for things to fall into your lap, as well as to his favourite season of the year, autumn.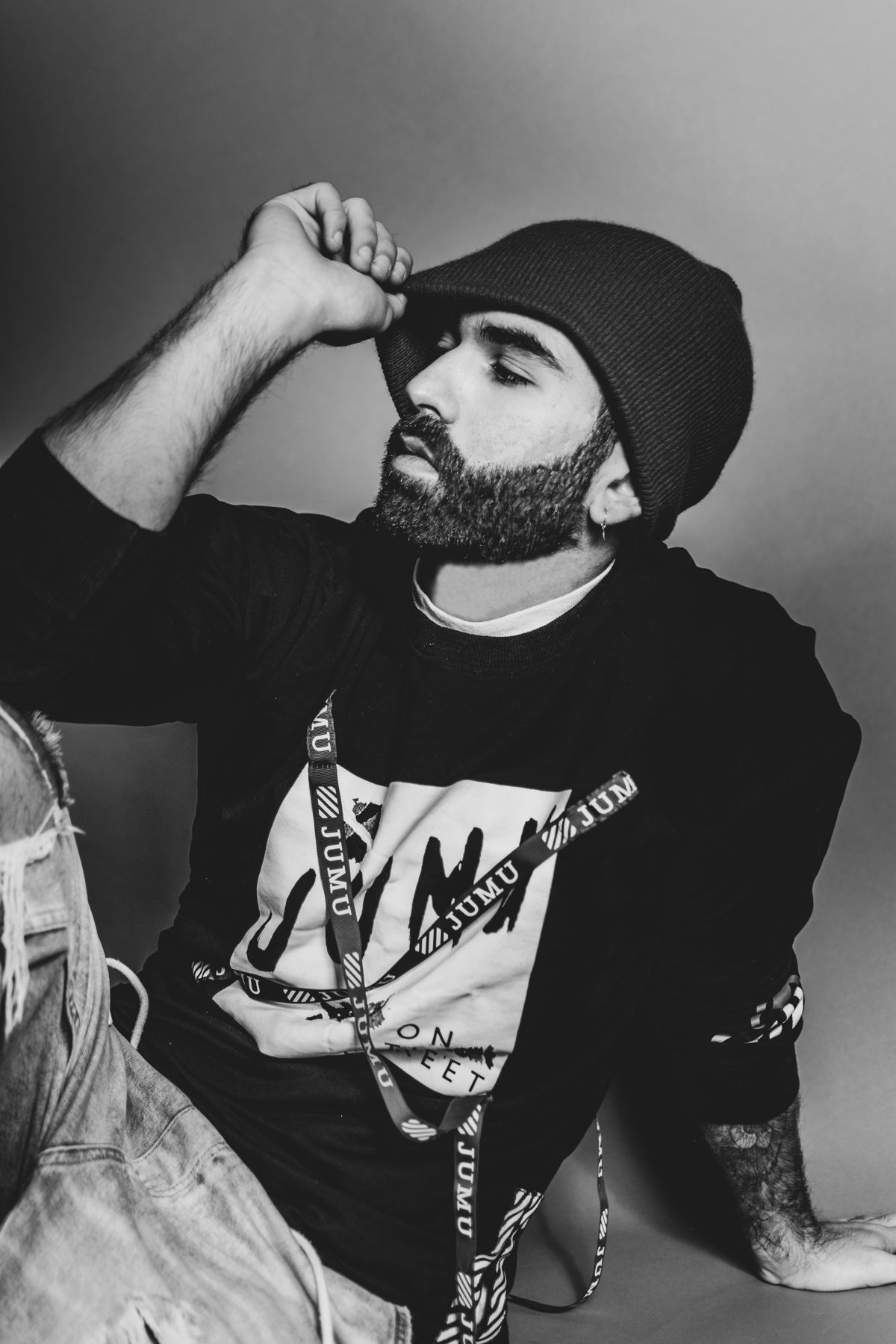 Loredana
Loredana De Amicis (36) is no stranger to the Eurosong world. In 2014 she took part in the preselections with Pat Krimson as 2 Fabiola with 'She's After My Piano'. Although they were not selected, they did win the Radio 2 Summer hit that year.
Loredana has been passionate about music from an early age. When she was 16 she participated for the first time in the RTBF talent show Pour la gloire. That was also her very first TV appearance. In 2008 she started as a singer with 2 Fabiola. With this dance formation, Pat and Loredana have already scored several hits. She is also working hard on her solo career.
Loredana has had a great year: she celebrated her thousandth performance with 2 Fabiola, came second as a Knight in The masked singer and was one of the acts in Liefde voor muziek together with Pat. She has always dreamed of performing in the Eurovision Song Contest. So she is grabbing hold of this new opportunity to represent our country with both hands.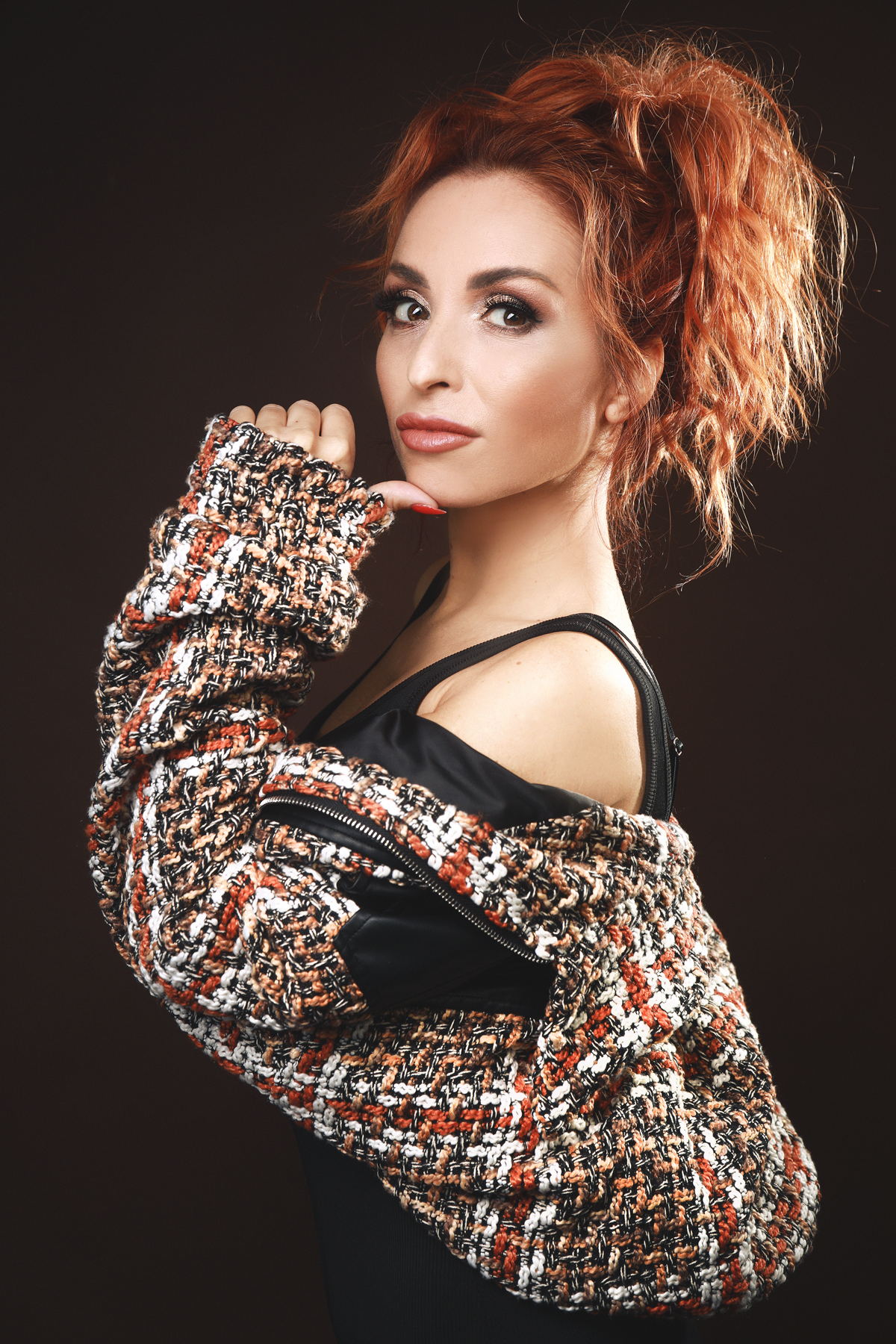 The Starlings
The Starlings consist of Tom Dice and Kato Callebaut (32 and 31 years old). These two singer-songwriters had breakthroughs on the stages of the biggest talent competitions: Tom in X-factor and Kato in Idol 2011. They both finished in second place and Kato won the Radio 2 Summer hit 2011 with her single 'The Joker'.
Kato, who became famous playing a ukulele, first heard Tom play his guitar in the middle of the excitement of the Song Festival. During the grand final in 2010 Tom captivated the whole of Europe with an excellent performance: he won his semi-final and came sixth with 'Me & My Guitar'. This is still the best Flemish result ever achieved.
Tom and Kato's paths crossed regularly and it soon became apparent that their voices go together incredibly well. However, in 2018 the flame ignited and The Starlings was born. Their popularity grew thanks to Liefde voor muziek and their first hit, 'Little Submarine'. In the meantime, the duo is married and they have made two albums.
The best way to describe The Starlings' music is rootsy pop music with an acoustic feel and harmonies. Melancholic songs about love and life. Kato and Tom are very keen to represent Belgium in Liverpool.